Food
Desa Potato Head Creative village/Hotel [Bali]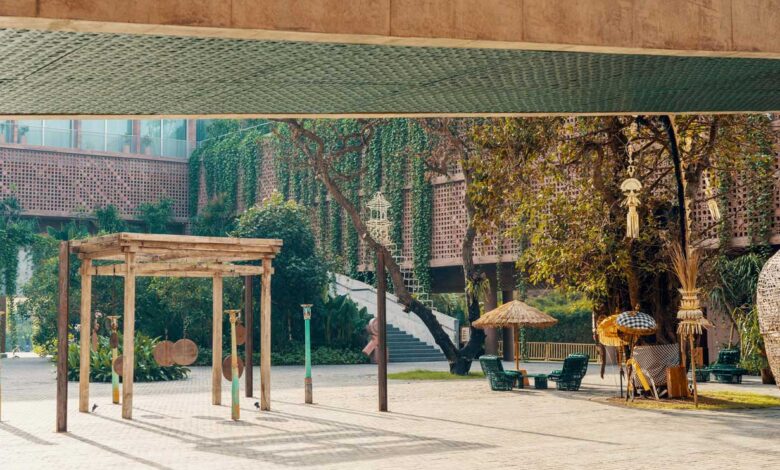 Desa Potato Head is a creative village by the ocean where music, art, design, food and wellness play together. The property, set on the sand and surf of Petitenget Beach, Seminyak, Bali, is made-up of Potato Head Beach Club and Potato Head Studios – a 168-room hotel designed by David Gianotten and the OMA team. More than a place to visit or stay, the Desa is intended to inspire creativity, balance and progress for the future. So, sustainability, wellness and community connection are among their key pillars.
Potato Head runs educational workshops and help give new life to waste in our Sustainism Lab, elevate the Indonesian creative scene through our music, art and cultural programs and help our community access nourishing, naturally produced food through our recently founded farming initiative, Sweet Potato Project. We believe every one of our steps should lead to something positive, so our ethos is simple: good times, do good.
After two years cut off from the world, Bali is opening its arms to global travelers once again since March of 2022, and Desa Potato Head is offering the warmest welcome of all.
Desa Potato Head's creative village celebrating music, art and design, sustainable food and architecture with a "good times, do good" attitude is buzzing with life and regenerative hospitality, ready to inspire and excite the dynamic community near and far. Over the coming months Desa Potato head will see a continuous program of innovative engagements alongside refocused attention on offerings launched last year, detailed below.
In November Desa Potato Head launched Sunset Park, a rooftop bar offering a Balinese rarity of oceanic views, open every Saturday for sunset magic hour with tropical takes on the classic Aperol Spritz complemented by a dynamic barbecue menu that changes weekly.
photography by Paulius Staniunas @allisamazing