Entertainment
Kevin Costner & Ex Christine Baumgartner Arrive At Depositions – Hollywood Life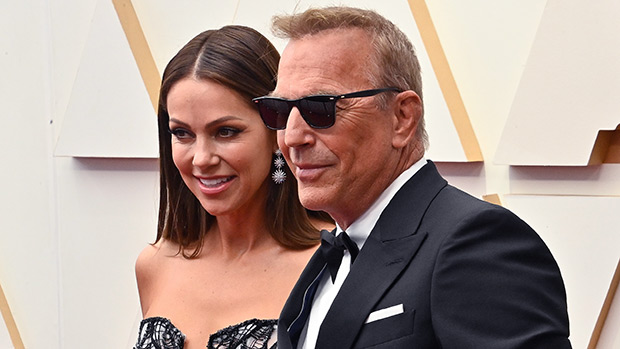 Kevin Costner, 68, and his estranged wife Christine Baumgartner, 49, were seen arriving at a location in Santa Barbara, CA for depositions, amid their ongoing divorce, on Saturday. The former spouses were photographed arriving separately as they wore stylish outfits, during the outing. He wore a long-sleeved button-down white shirt, gray pants, and matching shoes, while she wore a red short-sleeved shirt, black pants, and strappy heels.
Both Kevin and Christine added sunglasses to their looks, and appeared relaxed before going into the building. The former was also reportedly spotted walking and chatting with his lawyer, Laura Wasser, at one point. It's unclear how long they were inside the building for the appointment.
Before the depositions, Kevin and Christine made headlines when it was reported that he accused her of "robbing him blind," prior to their split. The talented star reportedly claimed that the designer purchased "personal items" and withdrew cash using credit cards from his "staff," who run his household, in court documents obtained by Page Six.
It was also reported that Kevin "believes" that Christine "devised" this financial plan before she filed to for divorce on May 1. The documents said she allegedly displayed a "disturbing propensity in the last several months, both before and after separation, to take [Kevin's] property without his knowledge or consent, especially since this case was filed." One of the reported purchases was that she paid a criminal defense lawyer $25K from his separate property funds "without his knowledge."
The documents further reportedly claimed that Christine "has no explanation" for the expense's large sum, and she paid her divorce lawyer, Susan Wiesner, "on the credit card of an employee which is traditionally used for Costner family house charges and paid by [Kevin]." She also reportedly bought an "expensive vehicle" many "months" prior to the break up, which was considered to be "out of the ordinary," as she and Kevin primarily leased their vehicles.
As Kevin and Christine, who were married in 2o04, continue to work out their divorce, they have been co-parenting their three children, Cayden, 16, Hayes, 14, and Grace, 13. Although they keep them out of the spotlight most of the time, there have been moments when they joined their parents on the red carpets of certain events. Kevin also has four other children, including Annie, 39, Lily, 37, Joe, 35, and Liam, 26, from previous relationships.
Source link