Gambling
LIV Nightclub, Papi Steak, Komodo Set for Fontainebleau Las Vegas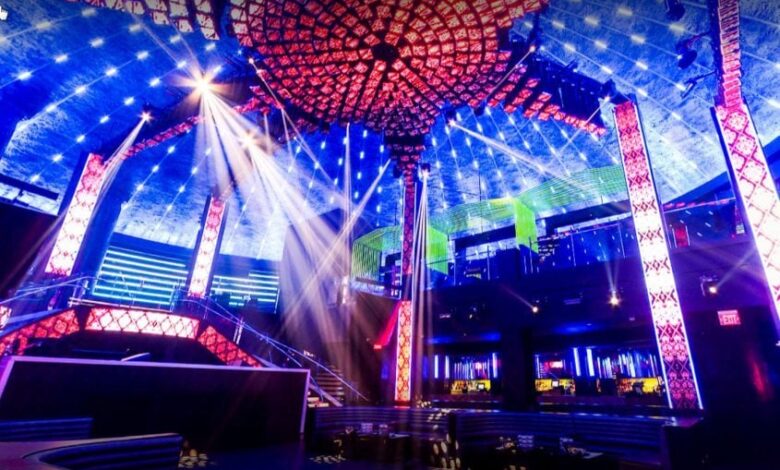 Fontainebleau has done a spectacularly awful job of creating buzz around its opening in Dec. 2023, so we'll try and help.
We've heard reliably three Florida venues will open at Fontainebleau Las Vegas. They were in the headline, but we'll repeat them here for the search engine spiders: LIV Nightclub, Papi Steak and Komodo Las Vegas.
These brands are wildly successful in Florida, and should make a splash in Vegas, especially with some of the talent we've reported have jumped ship at Resorts World to bring their followings to LIV.
Bonus: Rumors of a Mexican restaurant concept from celebrity chef Gabriela Cámara.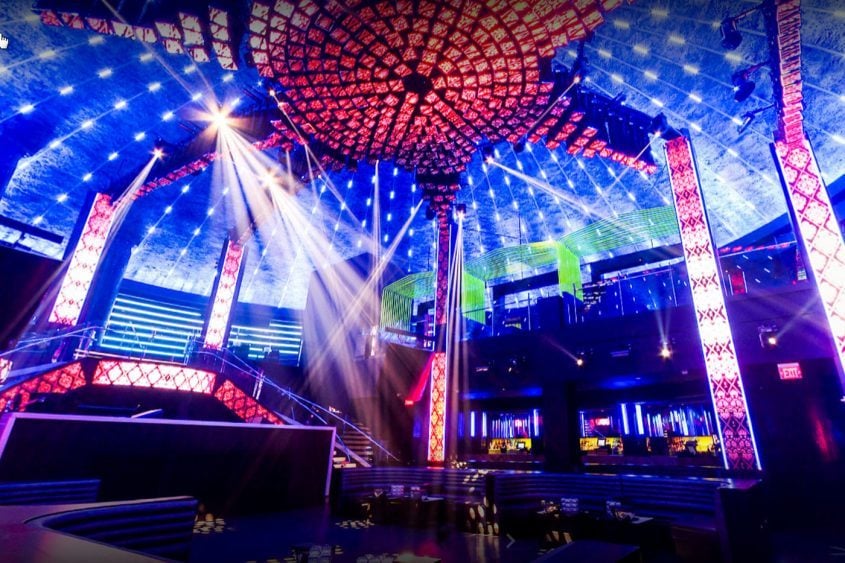 All these venues are operated by Groot Hospitality, a company we'd heard was speaking with MGM Resorts a few months ago, so it's no surprise they'll bring some of their best concepts to Las Vegas.
LIV at Fontainebleau in Florida, according to the official Web site, "is consistently ranked one of the top nightlife venues in the world." The Florida location is in its tenth year and recently got a $10 million renovation.
With the renovation, LIV is said to have become "an even more immersive and energetic nightclub environment." Which makes LIV a perfect fit for Las Vegas as everything is now required to be immersive.
For example, we accidentally bumped into a drunk guy on Fremont Street carrying a slushy drink the other night, immersive. And the conversation that followed was certainly energetic.
As we've shared exclusively, it's rumored Fontainebleau has lured Tiesto and Zedd away from Resorts World's Zouk Group for residencies. Top Las Vegas nightlife executives are also reportedly moving from Resorts World to Fontainebleau as well.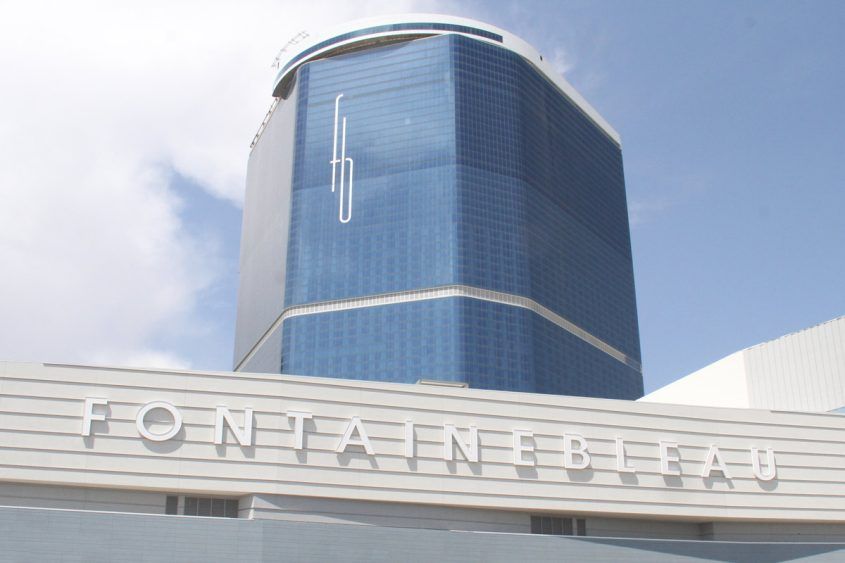 Up next is the delightfully-named Papi Steak. In a town where gold diggers and sugar daddies rule, Papi should fit right in.
Here's some goodness from the official Papi Steak Web site: "Papi Steak fuses Golden Era Hollywood swagger with modern day Miami energy to create an entirely new steakhouse experience."
Given we personally have some serious Hollywood swagger, we can't wait to try this place to verify its experiential status.
Here's more: "The restaurant, which is located in Miami Beach's South of Fifth neighborhood, serves elevated contemporary twists on classic chophouse dishes. This includes its namesake: the Papi Steak, which is a Tomahawk-cut with the famous Papi Steak Sauce named in honor of David 'Papi' Einhorn, a partner in the restaurant with David Grutman and Groot Hospitality. Einhorn is a grilling fanatic, and his special preparation (secret sauce included) is the restaurant's flagship plate. The Papi Steak can also be ordered in a Beef Case: Inquire within."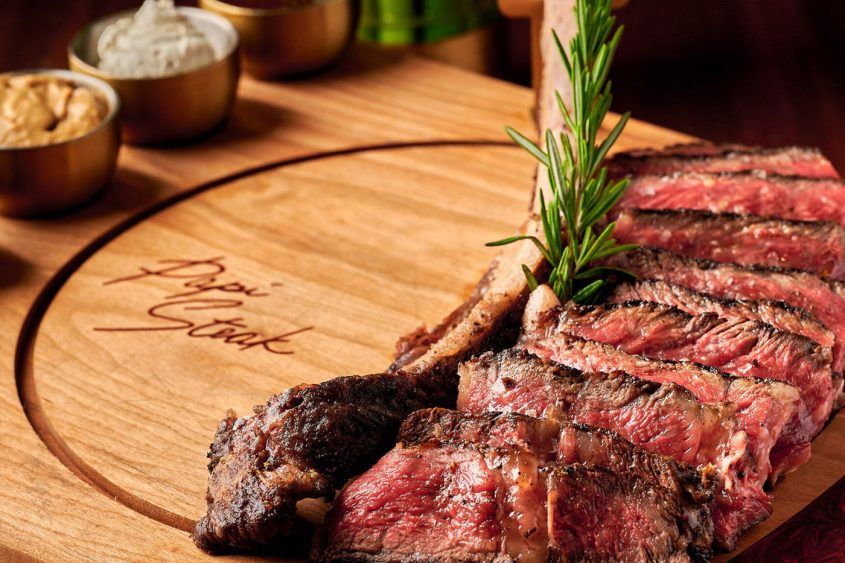 Rounding out the first batch of Fontainebleau Las Vegas venues that haven't been confirmed yet is Komodo Las Vegas.
And by "not confirmed," we mean "not confirmed by Fontainebleau," because the new resort appears to be banking on its brand to carry the day when opening a multibillion-dollar resort when there's already more supply than demand. Anyway, the Internet has sort of confirmed all this.
Anyway, Komodo's Web site describes the restaurant thusly: "Komodo connects the hear of Miami's vibrant Bricknell neighborhood with the regional flavors an flair of Southeast Asia. With an inviting indoor-outdoor flow—which carries patrons from a sleek wood-paneled interior to a lush and tropical covered terrace—the restaurant spans three stories and features 300 tabletop, booth, and bar seats. Outside, floating aeries provide additional intimate dining spaces."
If there's one thing in Vegas that has less supply than demand, it's "floating aeries."
Komodo has other locations as well, but the Las Vegas one will be the best because Las Vegas. You know we'll be monitoring the Komodo situation closely. (We'll wait while you Google that one.)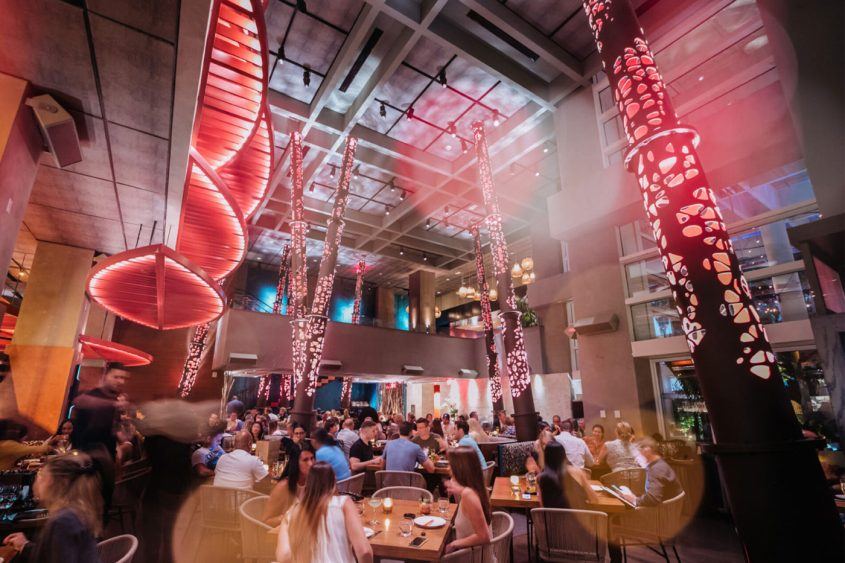 Fontainebleau will also have a fancy Mexican restaurant, we understand, from acclaimed Chef Gabriela Cámara.
Cámara and her restaurants were the subject of a Netflix documentary in 2019, "A Tale of Two Kitchens." She was also on Time magazine's list of "Most Influential People" in 2020. She's a pretty big deal in the culinary world and a huge get for Fontainebleau Las Vegas. We haven't heard the name of her Fontainebleau restaurant yet, but "Bastante Gran Cosa" has a nice ring to it.
We trust at some point Fontainebleau will start marketing itself in Las Vegas, as it will only have a hotel database at its disposal when it opens, which isn't optimal for a casino resort, but these venues sound great!
You can poke around and see other Groot Hospitality brands on their useless Web site (all the Web sites Groot operates seems to suffer from the same uselessness).
We'd love to say there's a lot of excitement building around the opening of Fontainebleau Las Vegas, but that's just not the case. The hotel has been experiencing turmoil behind the scenes, drew threats of a lawsuit from Wynn Las Vegas for poaching talent and has done virtually nothing to promote its offerings. That's certainly a strategy!
Stay tuned for more. We feel guilty about ruining Fontainebleau's surprises, but we want the place to succeed and the "Cone of Silence" isn't helping. "Big reveals" and exclusives with traditional media outlets are old-school P.R., and the world has changed, dramatically. This approach sets off red flags for us, but we've heard the inside of Fontainebleau is stunning, so there's that.
Source link