Market
Millions of Americans are Zooming all wrong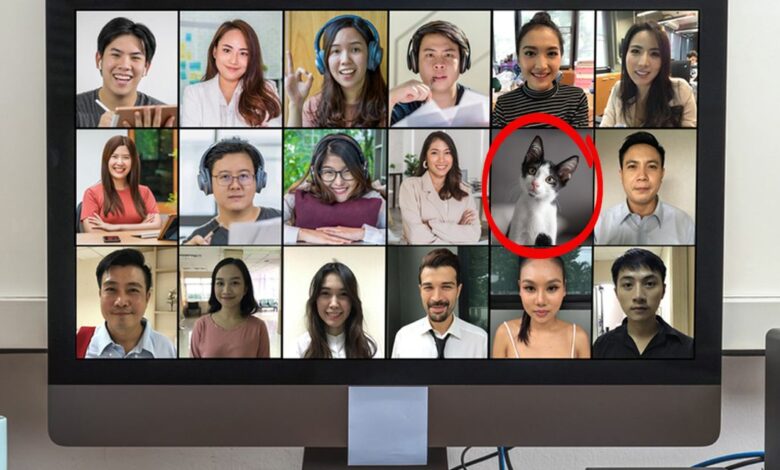 Are you on mute? That may be the least of your worries.
Hundreds of millions of people used video-conferencing services like Zoom and Google Meets during the pandemic, but workplace experts say they may be getting lazy, daydreaming during virtual meetings even while they're logged in, and jeopardizing their professional relationships and career prospects.
In fact, it may be no coincidence that Eric Yuan, chief executive of Zoom, the videoconferencing company which saw its popularity explode over the last three years, has in recent weeks called back employees who live within 50 miles of a Zoom office to come back to work in person, at least part time.
It's a Catch-22: On the one hand, workers want a healthier work/life balance and, on the other, they're becoming more blasé about virtual meetings — either because there are just so many of them, or they're at home in their sweats and tired of looking at themselves in a virtual mirror.
It's not a problem that's going to go away. Recent research carried out by Deloitte found that 87% of respondents wanted some kind of remote-work arrangement. "Zoom
ZM,
+1.42%
is going to be a critical element of that," said Alison Rogish, the marketplace leader for the Richmond, Va. practice at Deloitte LLP.
The report, "Cultivating employee engagement in financial services," which surveyed more than 700 full-time executives with job titles of manager or equivalent and above, explored the link between hybrid/remote-work arrangements and engagement and retention.
The takeaway: People like working remote, even if some Zoom workers are being nudged back to the office. Among leaders who worked remotely at least part of the time, 66% said they'd likely leave their job if their boss required them to return to the office five days a week.
Zoom wants employees to work together in person. "We believe that a structured hybrid approach — meaning employees that live near an office need to be onsite two days a week to interact with their teams — is most effective for Zoom," a spokesperson told MarketWatch. 
"As a company, we are in a better position to use our own technologies, continue to innovate and support our global customers," they added. "We'll continue to leverage the entire Zoom platform to keep our employees and dispersed teams connected and working efficiently."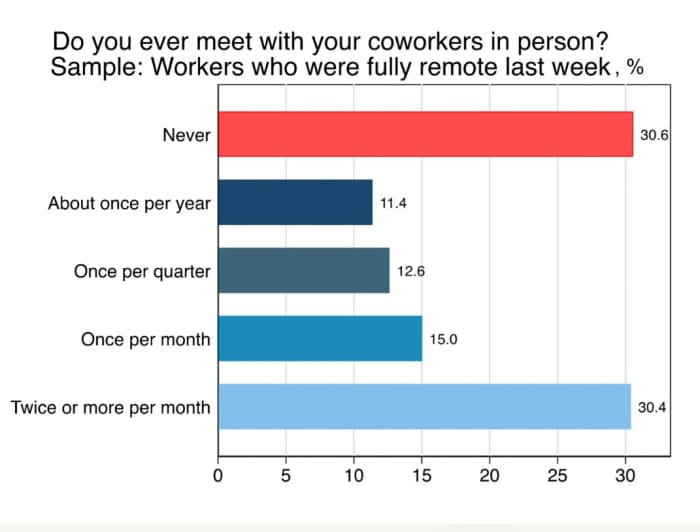 Workers tire of virtual meetings
Nicholas Bloom, an economics professor at Stanford University and prominent remote-work researcher, has carried out several studies in recent months about videoconferencing as part of his Working From Home Research Project, and found people appear to be increasingly reluctant to turn on their video.
His research into attitudes to remote work and virtual meetings, which involves surveying 10,000 employees and 500 managers every month, came up with some alarming results, especially for those managers who are keen to get people back to being comfortable with more face-to-face interactions.
It may not make easy reading for managers. Roughly 30% of workers said they "never" meet with co-workers face-to-face, while a similar percentage said they only do so twice or more per month. More perplexing: video meetings are more popular than audio meetings up until 8 a.m. 
Camera usage differs, based on hierarchy. Managers are far more likely to turn their cameras on in meetings involving anywhere from two to 30 people. Only in meetings of 30 people and above are managers and employees both likely to both switch off their videos in equal numbers.
Bottom line: Bloom said it would play better in management's eyes if employees — especially those who were keen on working at home or even on a hybrid model — were more eager to switch on their camera while using apps like Zoom or Google Meets. The alternative does not go down well.
"Whether you turn your camera on or off is a hot-button issue, and sends people's temperatures rising," he told MarketWatch. In the morning, people are ready for the day, but Bloom understands that as the day progresses, "people are tired or kids are back from school," so they may be less likely to switch the camera on.
But using an avatar or a cat photo is not a great sign for your boss. Bloom said most managers will assume that you are multitasking — making tea, watching TV, eating or padding around in your pajamas. "If I was paying full attention to the meeting, I'd have my camera on," he said.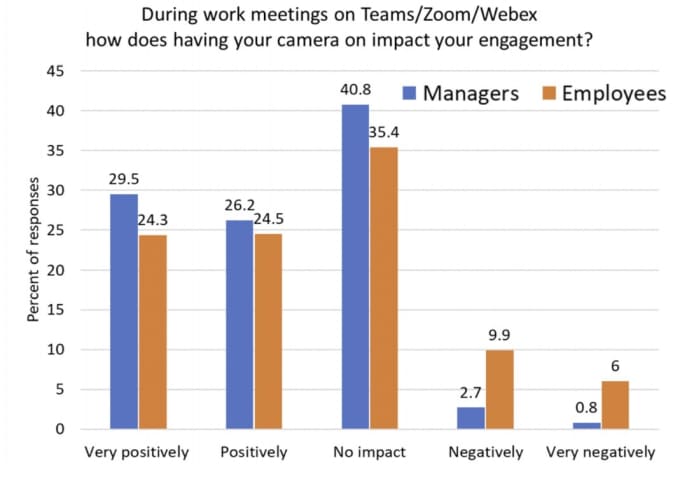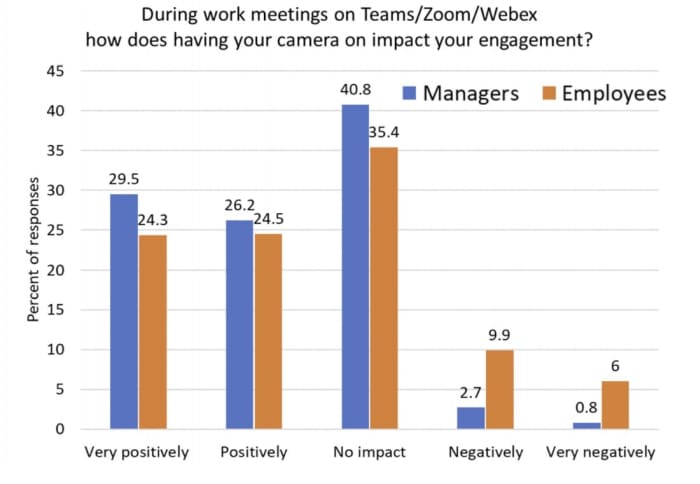 Sending the wrong signals
Other research backs up Bloom's assertions. A study released last year asked 200 U.S. executives at companies with 500 or more employees what they thought of employees who did not turn on their videoconferencing cameras. Their judgments were, well, rather harsh.
Hiding behind your computer, they said, is no-no. A vast majority (92%) of executives said they believed employees who are frequently on mute during virtual meetings or don't turn on their cameras probably don't have a long-term future at their company. 
Some 40% of managers said they're probably checked out, browsing social media or otherwise engaged. But those executives said they too likely bear some of the responsibility, saying the proliferation of virtual meetings since 2020 has led some people to check out.
There may be a scientific explanation. Dr. Albert Mehrabian, professor emeritus of psychology at the University of California, Los Angeles, has carried out research into verbal and nonverbal communication that may shed light on the slings and arrows of the Zoom era.
The 7-38-55 rule is, perhaps, one of Mehrabian's most famous theories. It contends that only 7% of communication is verbal, while 38% is contained in the tone of somebody's voice, while body language makes up 55%. There's no substitute for a confident, calm demeanor. 
Such social science suggests workers should turn on their camera — at all times — and show up in person as much as possible. Professional relationships have foundered on ill-chosen words or even gossip over Slack or Gmail, especially when it's so difficult to detect the tone.
Still, Rogish said videoconferencing engagement comes in many forms. "There are other ways to show up in Zoom," she said. "If we're having a very robust conversion and I'm not camera ready? Try not being actively on mute, direct-message people and use the chat function."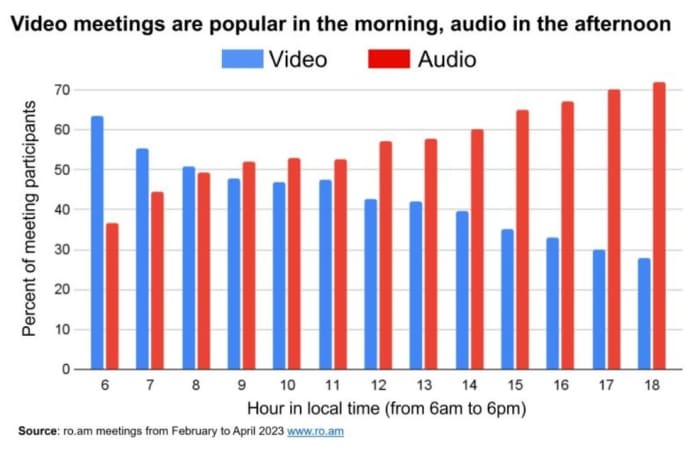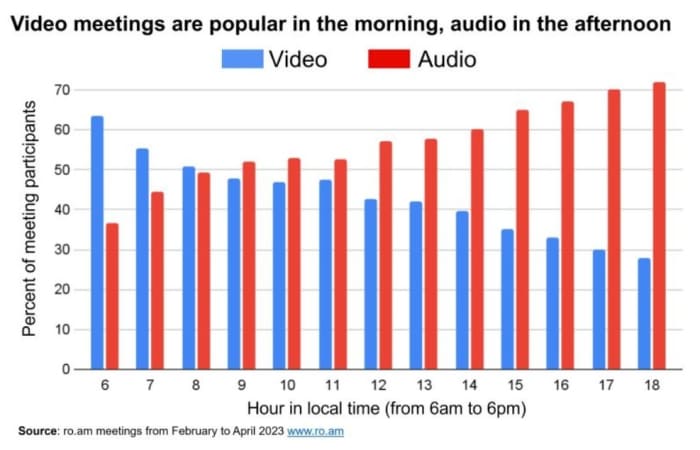 Hardcore work-from-homers
Andres Lares, managing partner at training and consulting company Shapiro Negotiations Institute in Baltimore, Md., sums up the virtual-meeting dilemma thus: "The richer the medium, the richer the relationship, the more others can read you and the more you can read others."
He suspects that some people are suffering from "Zoom fatigue" and don't want to look at themselves in a meeting, hence the lack of camera action (at least according to Bloom's research). "This can be tiring," he said, "especially for those who have less confidence."
A study published in Clinical Psychological Science supports the theory that staring at yourself — along with your colleagues — on a screen may not be good for mental health, or your mood. Those who spent more time looking at themselves basically felt worse after the video call. 
In addition to questions of efficacy and etiquette, management and workers face a dilemma about how, when and if they return to the office. Lares said it's as much about the "sunk-cost fallacy" of companies locked into long-term leases as it is about face time.
"Returning to the office is a very complicated decision and strategy to break down," he said. "The higher-ups are pushing us to go back. There's a disconnect there. 'We've paid for this office, and we're going to use it' — there's also that kind of mentality."
Women are more likely to say they require more workplace flexibility, the Deloitte survey found, and leaders with caregiving responsibilities were 1.3 times more likely than non-caregivers to say they'd leave their organization if their company eliminated their ability to work remotely.
"Financial-services institutions should be immensely concerned that many of their leaders — particularly women in senior leadership roles — have one foot out the door," said Dan Schawbel, managing partner at Workplace Intelligence, a leadership-research organization.
Tessa West, a New York University social psychology professor and author of "Jerks at Work," agrees that some workers simply won't budge. She calls these employees "hardcore work-from-homers." They won't go back to the office or even countenance a hybrid model. "It's work from home — or bust," she said.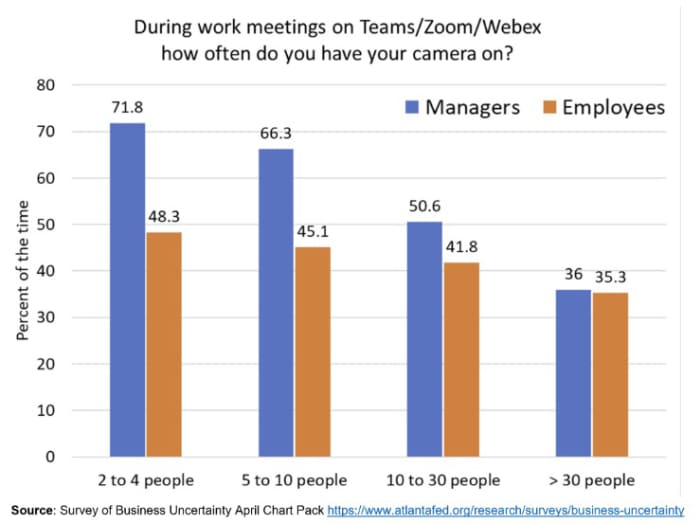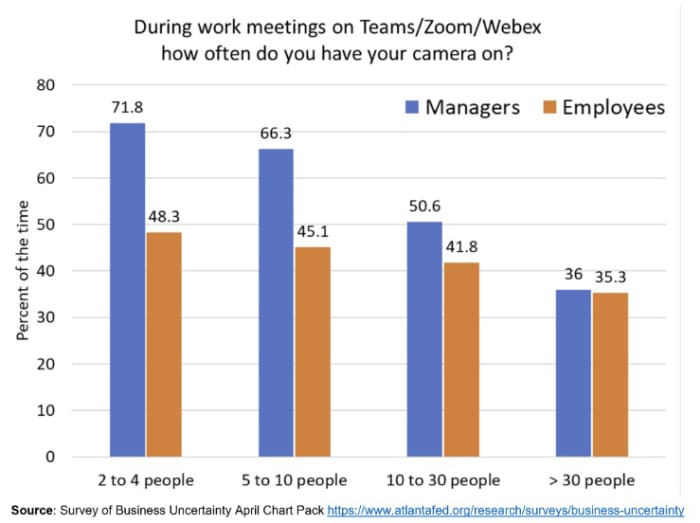 Expect more awkward Zoom meetings 
Indeed, that Zoom meeting where employees were told they would have to go back to the office on a part-time basis if they lived within 50 miles of a Zoom office was, according to some reports, contentious, with some employees complaining about the prospect of long commutes.
Rogish said such stalemates can lead to constructive conversations. "I like that we are able to think about how we use our time, and what kind of work makes sense," she said. "If people have stacks of Zoom meetings, stay home and get your work done before the meeting starts."
If people were happier with their work/life balance, and felt their voices were being heard, perhaps they would be more likely to turn on their cameras, even if they were about to cook their kids' dinner? "The flexibility and ability to make your own choice is important," she added.
And it's not just Zoom. Google's parent company Alphabet
GOOG,
-1.80%
has also asked workers to come into the office three days a week. Workplace experts say fostering more in-person engagement is designed to support younger workers who need mentoring, and to lead to more team-building.
It's a tough break for managers and their staff. In the course of his research, Bloom has said he's heard similar complaints where people have told their boss, "During the pandemic, you told me it was OK to work remotely. I've sold my house and car, and my kids have moved schools."
In-person work may help avert those (albeit rare) video-related disasters. "Early in the pandemic, somebody told me they were on a call and their boyfriend walked by naked in the background," Bloom said. The person was the head of a major international corporation, he added.
So if employees do turn on their camera — reluctantly or not — they may wish to consider a virtual background, Bloom added. Some have flowery wallpaper, exotic locations or even mimic an actual office. Just turn on the camera, unmute, he said, and act like you're happy to be there. 
And for employees who hate attending meetings on Zoom or Google
GOOGL,
-1.89%
Meets? Tough luck. "In the long run, we may be using Apple headsets or VR glasses," Bloom added. "But Zoom is here to stay, at least for the next five years, because we don't have the hardware to do anything else."
Source link