Mobile
TECNO SPARK 10 Pro Magic Magenta: A color-shifting marvel
In the ever-evolving world of smartphones, innovation is the name of the game. Enter the TECNO SPARK 10 Pro Magic Magenta, the latest addition to the SPARK 10 family that promises to redefine smartphone aesthetics, craftsmanship, and performance.
This special edition device stands out with its captivating magenta hue and introduces the industry's first luminous eco-leather technology, giving users a unique and vibrant smartphone experience that adapts to both day and night.
Expressing your true self: day and night designs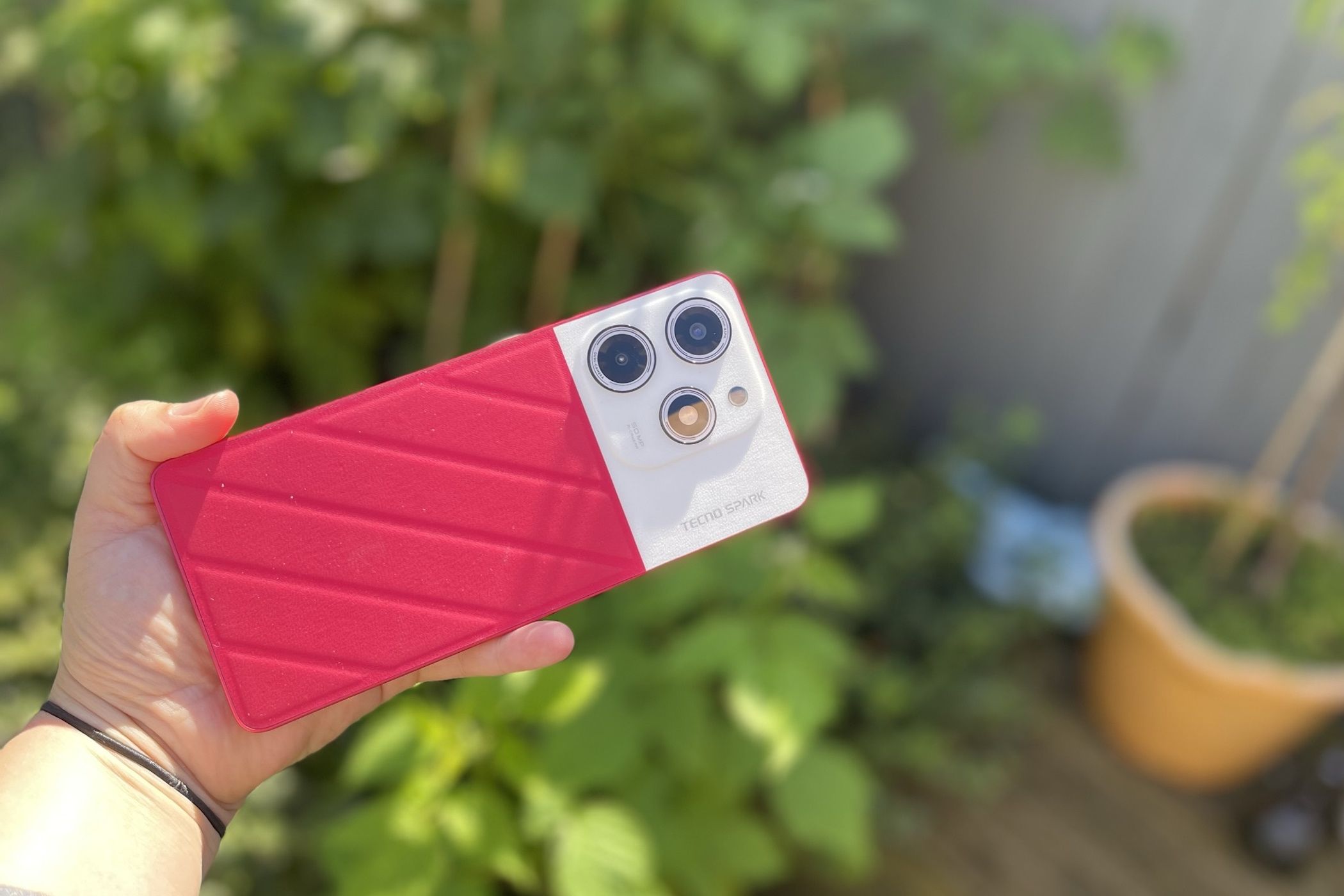 Source: Georgie Peru
The TECNO SPARK 10 Pro Magic Magenta proudly claims the title of being the first in the industry to introduce a luminous color-shifting process on eco-leather, setting new trends in color-changing design. The intricate development process behind this technology involved over 60 rounds of testing and more than 1,200 sample adjustments to perfect the luminous eco-leather.
During the day, the SPARK 10 Pro Magic Magenta sports a captivating magenta hue that not only conveys joy and optimism but also empowers the youth to embrace freedom and individualism. The magenta and white patchwork celebrates the vitality of Gen Z, delivering a powerful message of authenticity.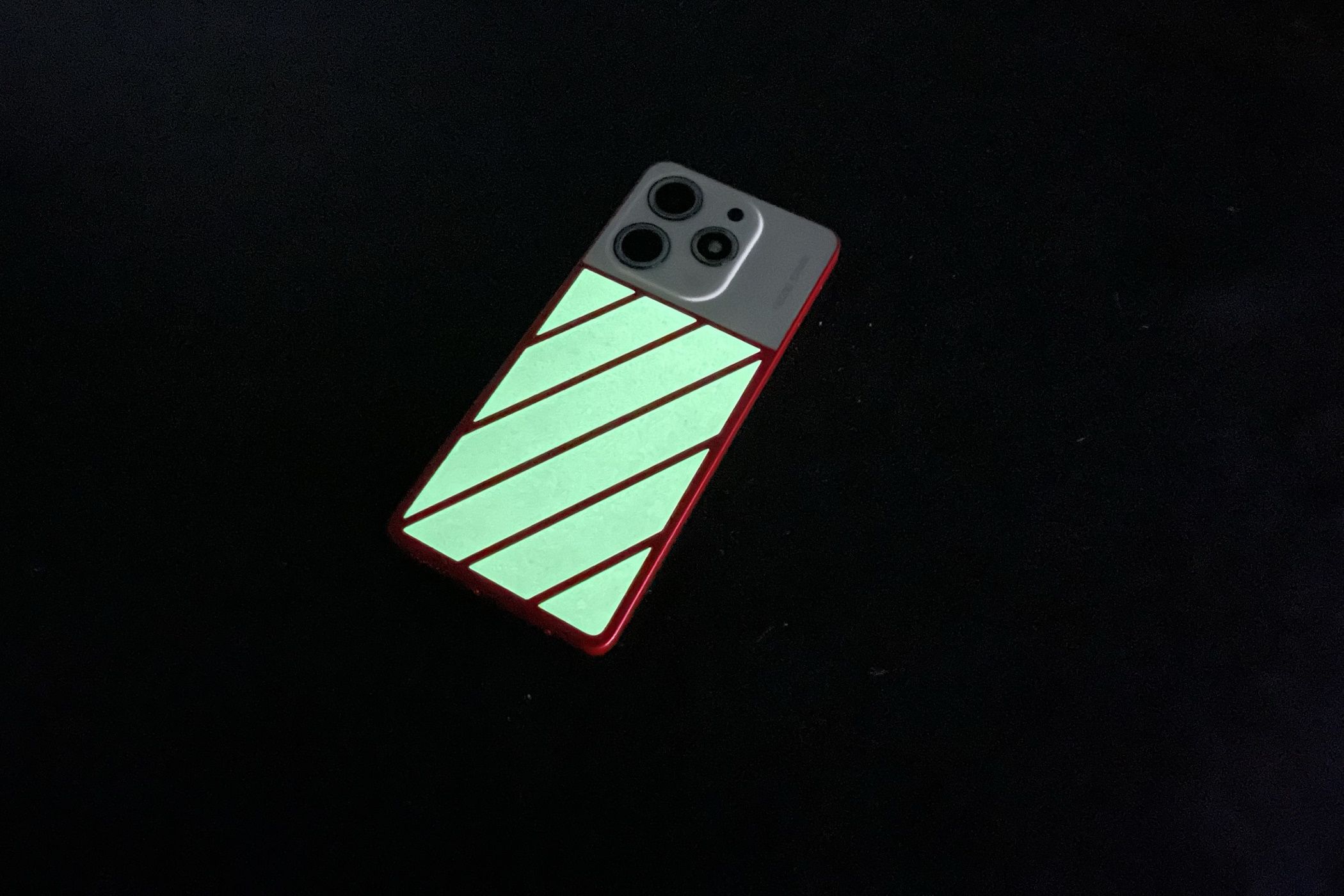 Source: Georgie Peru
However, the magic doesn't end when the sun sets. After absorbing light during the day, the smartphone's luminous color-changing effect illuminates the night, creating a vivid and personalized design that adds an element of surprise and intrigue.
It's a real joy to see how the color-changing effect works. You may think it's just a gimmick, but once you have the SPARK 10 Pro Magic Magenta in your hands in low light, you'll be amazed at how vibrant the color looks.
Eco-leather: A premium and sustainable choice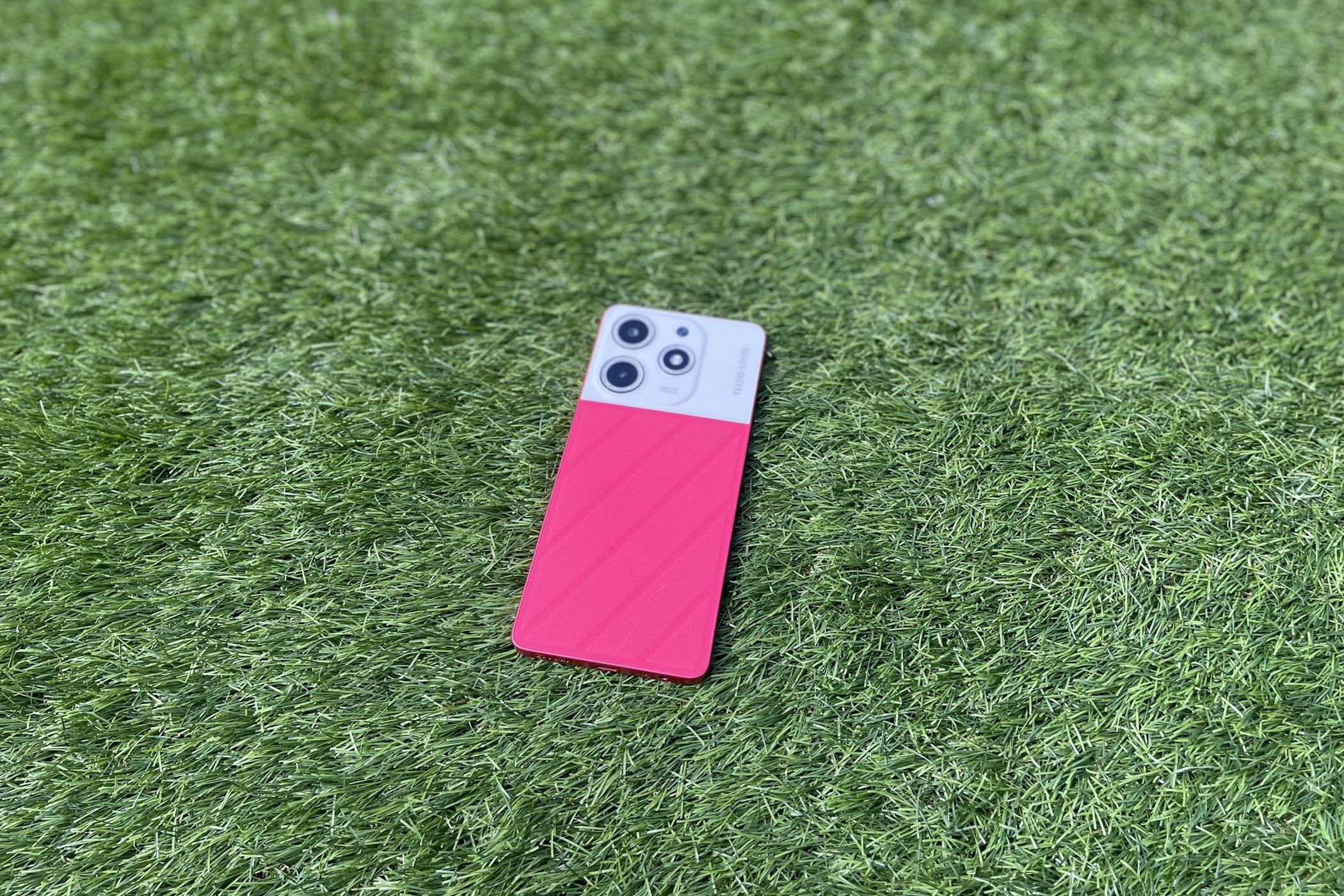 Source: Georgie Peru
The SPARK 10 Pro Magic Magenta isn't just about innovative design; it also champions eco-friendly production processes. The eco-leather used for the phone's exterior offers a refined texture with a smooth touch. Its durability is complemented by sweat resistance, corrosion resistance, scratch resistance, and UV resistance, making it an ideal companion for outdoor activities. Moreover, it's remarkably easy to clean, resisting dirt and stains with a simple wipe.
Whether you're texting, making calls, or gaming hard on your smartphone, the last thing you really want is a silky smooth surface that can pick up sweat and dirt easily. Even holding your phone for less than a minute can cause residue build-up, resulting in you losing grip of your phone, or worse, damaging it. The SPARK 10 Pro Magic Magenta is comfortable to hold for long periods of time and doesn't slip easily from your grip.
Photography redefined: Unleash your inner photographer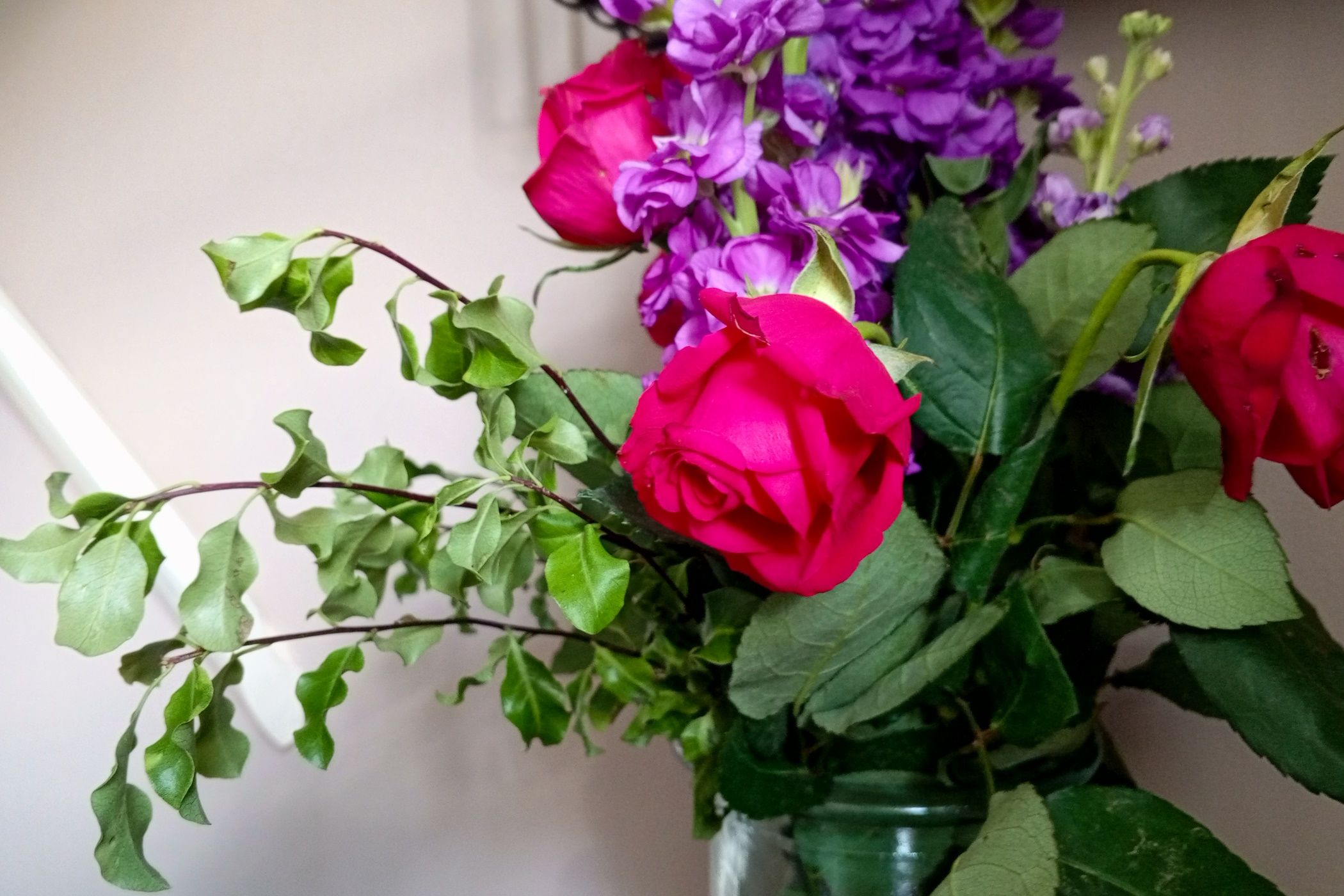 Source: Georgie Peru
The device boasts a 32MP Ultra-Clear Front Camera equipped with 4-in-1 HW Remosaic technology. By combining small pixels into larger ones, this technology enhances pixel area sensitivity by 400%, ensuring clear and detailed photos.
Both front and rear cameras come with dual soft lights that adapt to varying lighting conditions, capturing users' highlights regardless of the environment. The camera system is also bolstered by Super Flash Light for optimized brightness balance and improved portrait quality.
The rear cameras have undergone a significant upgrade, now featuring 50MP AI Cameras with an impressive f/1.6 aperture and a wide visual angle. This setup results in superior image quality, especially in low-light conditions.
If you enjoy testing different photo settings or making edits to your images, this smartphone ticks all of those boxes. There's a wealth of options and settings to suit every mobile photographer.
Performance and gaming: Unleash your competitive edge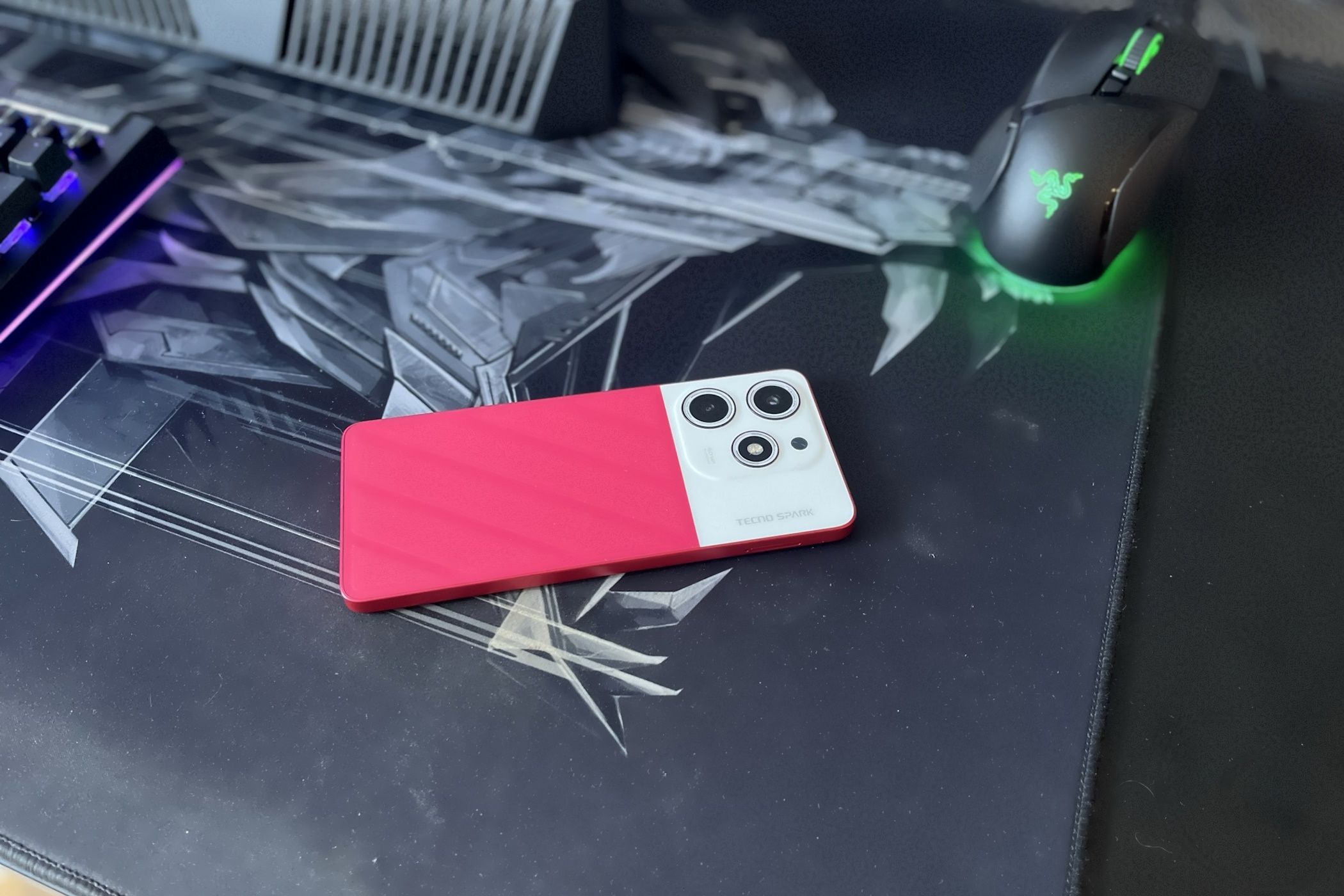 Source: Georgie Peru
Gaming enthusiasts will find a powerful ally in the SPARK 10 Pro Magic Magenta. It's powered by an 8-core G88 gaming chip that's turbocharged by the Gameturbo algorithm, ensuring seamless gaming performance. The embedded AI feature optimizes resource utilization for network stability and smooth operation.
The SPARK 10 Series doesn't hold back on memory either. With an expanded memory of 256GB ROM + 16GB RAM (8GB extended), users can expect seamless multitasking and efficient app performance. The SPARK 10 Series also supports a 90Hz high refresh rate, ultra-high resolution display, and DCI-P3 color gamut, offering an immersive visual experience.
Android 13+HiOS 12.6: Powering your experience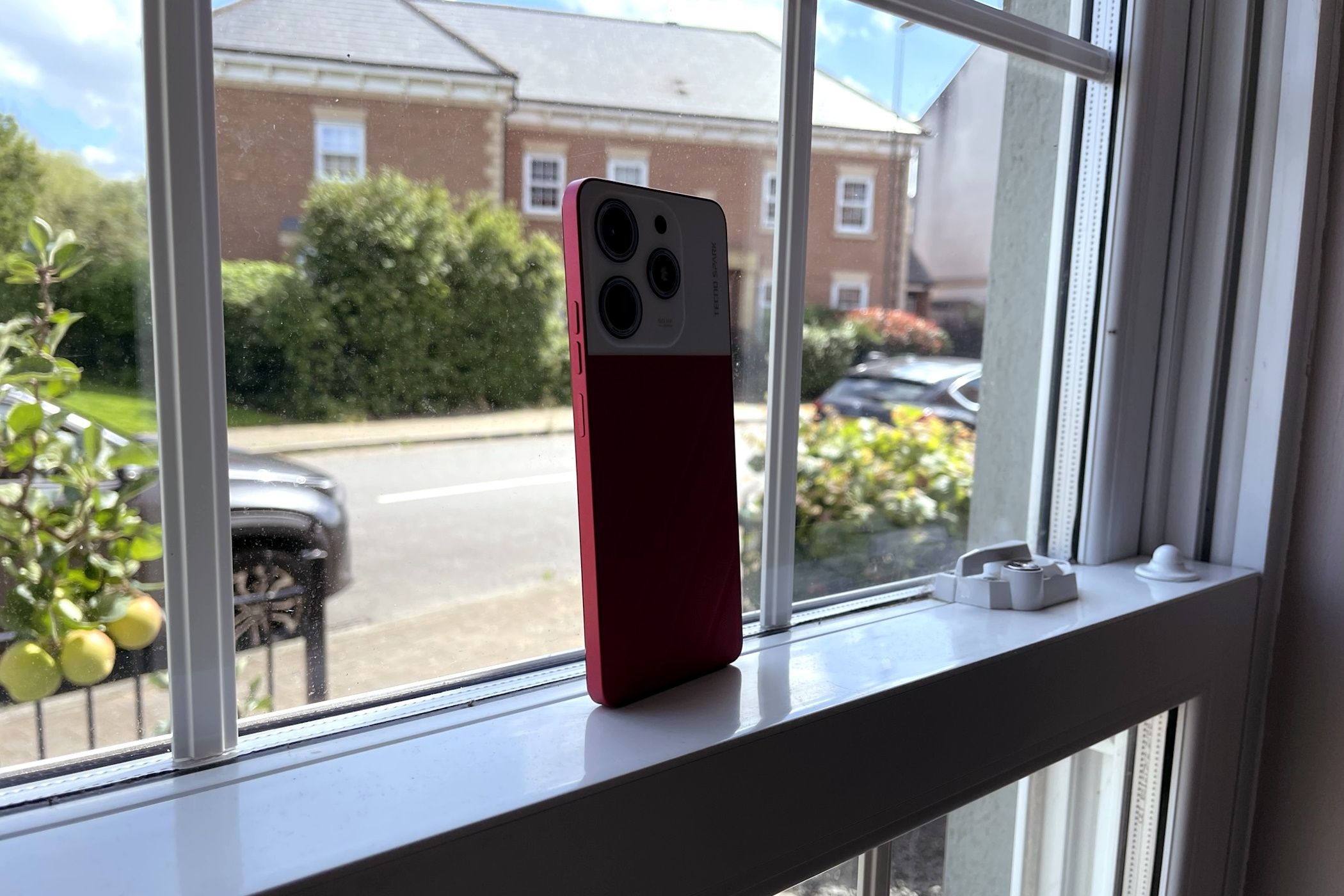 Source: Georgie Peru
The SPARK 10 Pro Magic Magenta comes equipped with Android 13+HiOS 12.6, offering enhancements in download rates, intelligent assistance through Ella 2.0, reduced game launch times through Aurora Engine, and a more intuitive AI Gallery.
Moreover, the device prioritizes privacy and data security with its privacy manager, ensuring user information remains protected.
About TECNO: Pushing boundaries, inspiring progress
TECNO, an innovative technology brand with a global presence, has consistently delivered cutting-edge innovation to more than 70 emerging markets. The SPARK 10 Pro Magic Magenta is a testament to TECNO's commitment to marrying contemporary design with advanced technologies. TECNO's brand essence, "Stop At Nothing," reflects its dedication to unlocking new technologies for forward-looking individuals, inspiring users worldwide to pursue their best selves.
The TECNO SPARK 10 Pro Magic Magenta is not just a smartphone; it's a testament to innovation, craftsmanship, and personal expression. With its luminous eco-leather, stunning photography capabilities, gaming performance, and advanced software features, it's a device that's poised to make a lasting impact in the smartphone landscape.
This is a sponsored post. The product choices and opinions expressed in this article are from the sponsor and do not reflect the editorial direction of Pocketnow or its staff.
Source link