Nature
WHO's first traditional medicine summit splits opinions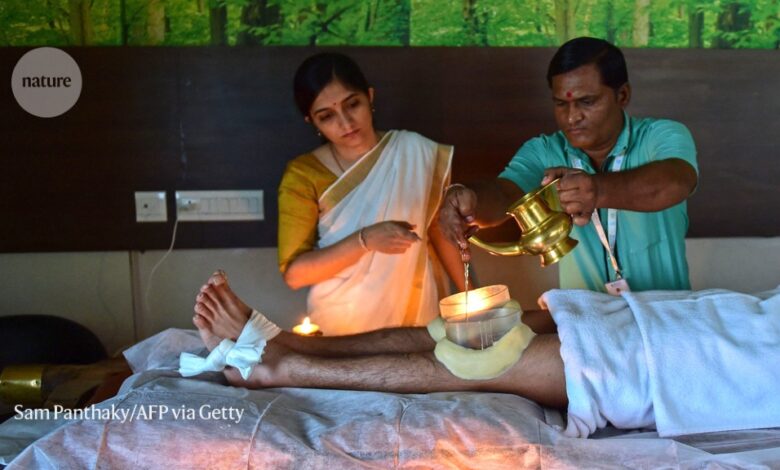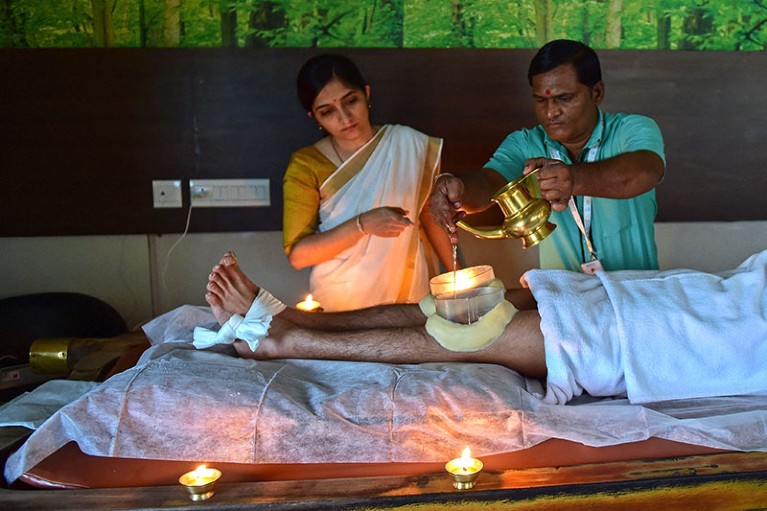 The World Health Organization (WHO) has convened its first summit dedicated to traditional medicine. The two-day meeting, co-hosted by the Indian government, began on 17 August in Gandhinagar, India. It comes after the WHO last year set up a Global Centre for Traditional Medicine in Jamnagar with US$250 million in funding from India, and in 2019 included some traditional medicines in its International Classification of Diseases-11, an influential compendium used by doctors to diagnose medical conditions.
With billions of people already using traditional medicines, the organization needs to explore how to integrate them into conventional healthcare and collaborate scientifically to understand their use more thoroughly, says Shyama Kuruvilla, WHO lead for the Global Centre for Traditional Medicine and the summit, who is based in Geneva, Switzerland. Many researchers who study traditional medicines agree — but some are not sure whether the summit will deliver.
"I fear that this meeting will result in the often-before voiced platitudes and wishful thinking," says Edzard Ernst, a complementary-medicine researcher at the University of Exeter, UK, who has authored several books questioning alternative-medicine claims.
At present, the WHO considers traditional and complementary medicines to include disciplines as wide-ranging as Ayurveda, yoga, homeopathy and complementary therapies.
"For some people in some countries, it's their only source of interventions or services for health and well-being," says Kuruvilla.
The summit will bring together participants from all WHO regions, Indigenous communities, traditional-medicine practitioners and policy, data and science specialists.
The WHO only includes in its guidelines and policies those interventions or systems that are rigorously scientific and that have been validated with randomized control trials or systematic reviews — and it will continue this practice for traditional medicines, says Kuruvilla. Also there needs to be global standards for the multi-billion-dollar industries in natural cosmetics and herbal medicines, she says. For holistic interventions such as yoga, researchers will need to develop scientific methods to take into account culture and context, she says. "This requires us to use a multidisciplinary research approach," she says.
Evidence and efficacy
Lisa Susan Wieland, director of Cochrane Complementary Medicine at the University of Maryland School of Medicine in Baltimore, and an external adviser for the summit, says that the participants will discuss ways to gather evidence for traditional healing systems.
Wieland says that the quality and quantity of research for traditional medicine needs to improve before conclusive statements can be made about its safety and efficacy. "A lot has changed over the past 15 years," she says. "Where there was previously insufficient good-quality research to determine what does and doesn't work, we are now seeing more and better research on some traditional medicine."
The summit, which coincides with the 75th anniversary of both the WHO and Indian independence, is organized by an expert panel comprising of traditional medicine and public health experts from around the world. Some scientists are worried that it could result in the uncritical promotion of traditional medicine. The expert panel that organized the summit published an editorial in the Journal of Ayurveda and Integrative Medicine where they contrasted the "reductionist" approach of Western medicine, which breaks down a phenomenon into its constituent parts, with traditional medicine, which stresses "the interconnectedness of mind, body and spirit."
But G.L. Krishna, an Ayurveda doctor based in Bengaluru, India, and a proponent of evidence-based traditional medicine, says that such a 'reductionist' approach to knowledge generation should be the basis for holistic care. "These systems took shape when the methods of evidence collection and evaluation were still nascent. So, prudence requires subjecting these systems to an evidence-based appraisal," he says.
The Indian government has also expressed support for traditional medicine.
Kishor Patwardhan, an Ayurveda physiology researcher at Benares Hindu University in Varanasi, India, believes that research to show the clinical utility of traditional medicines is necessary. He hopes that the summit will lead to a "solid road map to address a lack of credible evidence for Ayurvedic practices, and also to address safety concerns of marketed products".
Ricardo Ghelman, chair of the Brazil Academic Consortium for Integrative Health and an advisor to the summit, said the summit agenda will stress high quality research and evidence mapping of medical systems that "until a few years ago were considered fringe alternative medicine".
"It does not at all mean being soft on science," says Kuruvilla. "It actually means being hard on traditional medicine and hard on science, to say, do we have the right methods to understand more complex phenomena in the right way?"
Source link