Gambling
Word Is "Miss Behave's Mavericks" Moving Into Plaza Casino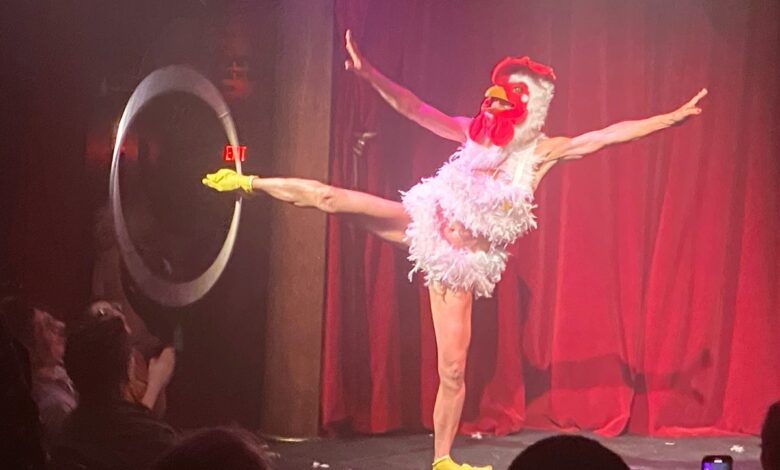 A bawdy, irreverent burlesque and variety show is rumored to be coming to Plaza Las Vegas.
"Miss Behave's Mavericks" previously ran at Cheap Shot, a bar in the Fremont Street entertainment district.
No official announcement has been made yet, but we're told a deal is being finalized to bring the show to Plaza hotel, in partnership with Base Entertainment.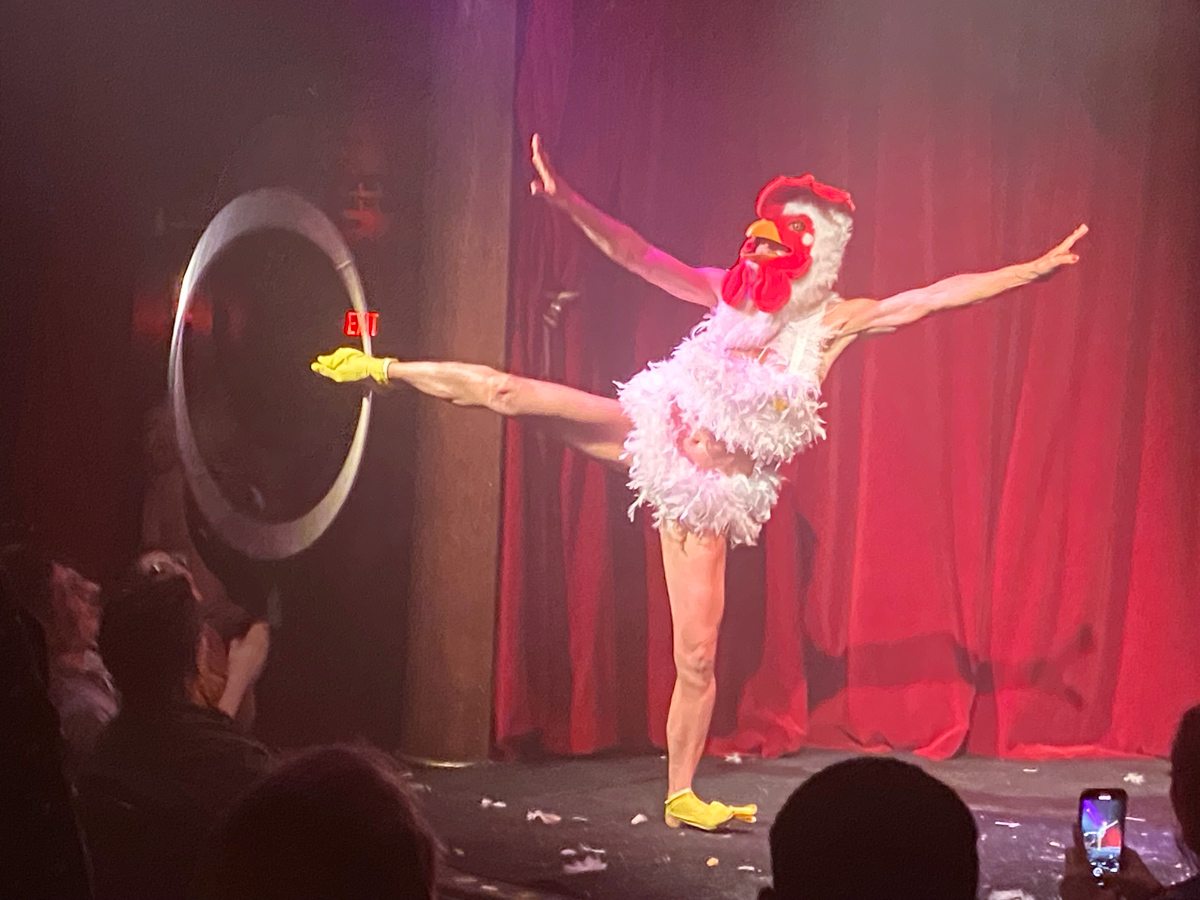 "Miss Behave's Mavericks" comes from the twisted brain of a longtime Las Vegas producer and performer, Amy Saunders.
Before her show's run at Cheap Shot, a joint endeavor with downtown visionary Ryan Doherty (who owns We All Scream, Park on Fremont, La Mona Rosa, formerly La Comida, and others), Saunders was the star of the wildly entertaining "Miss Behave Gameshow" at what was Bally's, now Horseshoe.
In both previous "Miss Behave" shows, it felt like Saunders made them happen through sheer force of will, with shoestring budgets and a heavy reliance on word-of-mouth for marketing.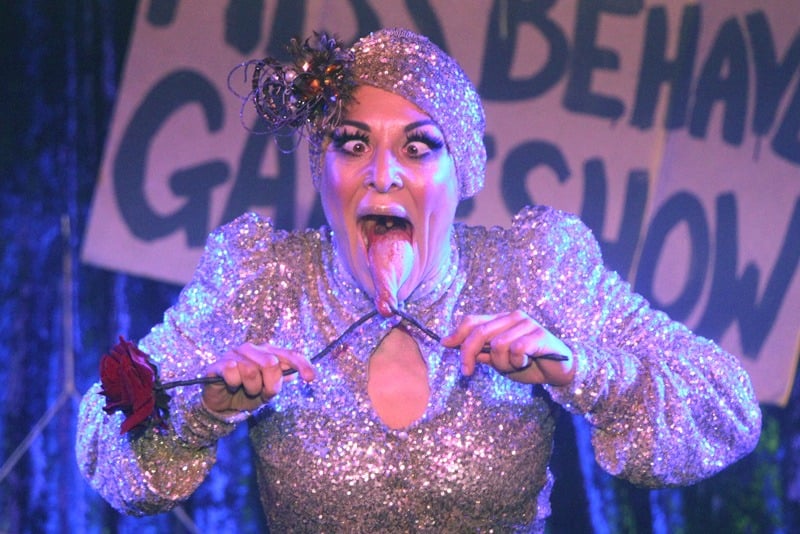 Hitching her wagon to Base Entertainment could boost the possibility of success at Plaza, despite some questionable choices on the part of Base in the past.
Base Entertainment was involved with "Amystika," the disastrous "Bat Out of Hell," "Puppet Up" and the uninspired (but long-running) "Defending the Caveman." To their credit, they've also had successes with "Criss Angel Mindfreak," "Jersey Boys," Mat Franco and the excellent but short-lived "Million Dollar Quartet." Base knows Las Vegas entertainment, and nobody gets it right every time.
Saunders' shows are quick-witted and audacious, the perfect vibe for a downtown show, assuming the prices aren't too high. Tickets at Cheap Shot started at $25 when it launched, a loss leader to build awareness. Unfortunately for the show, the ticket prices never got much higher, and it seems the production wasn't able to make money in that spot. Cheap Shot is more a bar than a theater, so it was time to move, anyway.
Base Entertainment can absolutely help with marketing, and that will be key to the success of the show at Plaza.
Here are some highlights of "Miss Behave's Maverick's" when it was at Cheap Shot. The show was known for its unannounced drop-ins by Strip performers like Mac King, Sam Wills (Tape Face) and others.
Plaza has been re-energized with some recent additions, including a new Carousel Bar out front, a Pinkbox Donuts (one of the surprise successes of the year, and we have yet to visit when there isn't a line), an expansion to Oscar's Steakhouse and a new smoke-free slot machine area.
Shows haven't fared all that well at Plaza, and they've been of widely varying quality. The best show at Plaza was easily "A Mob Story," but it was mismanaged by the producers (who we will not name because of our aversion to being whacked) and reportedly lost a lot of money. Some folks around Vegas are rumored to still be waiting to be paid for their involvement.
"Miss Behave's Mavericks" (assuming it's called that) can find a footing at Plaza despite the odds. It's essentially friends of Amy Saunders (she has what is possibly the largest database of variety performers in the continental U.S.) who love doing the weirdness that they do.
The Plaza's theater is a great, old-school venue. The size is ambitious, but we suspect Saunders and Base wouldn't try and fill it. The show is best when intimate. Keeping production and marketing costs low, while fairly compensating performers, is a balancing act many Las Vegas shows have attempted but failed. When shows win, they can win big.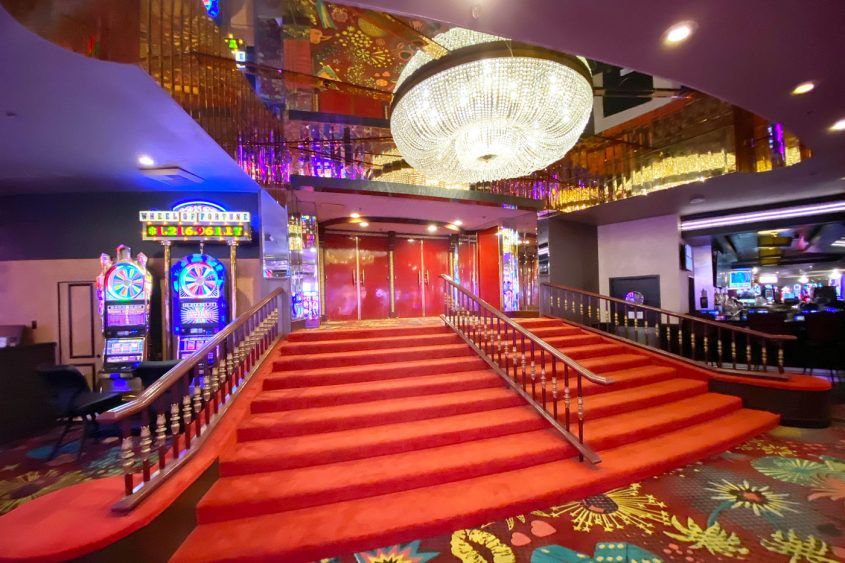 Depending upon the mix of acts, the show is really funny, really sexy and really about the most WTF one can see on a Las Vegas stage outside of "Absinthe."
We have a vague memory Ross Mollison, producer of "Absinthe," "Atomic Saloon" and "OPM" once talked with the CEO of Plaza, Jonathan Jossel, about giving Plaza a circus theme or something. We can't recall the details, as we drank much more back then.
Anyway, we'll see if the "Miss Behave" deal gets inked, and look forward to all the weirdness Amy Saunders has in store for downtown. Downtown isn't really known as a destination for shows. Tourists tend to prefer the live bands on Fremont Street.
But a quirky show could be a fit for a quirky casino and the overall quirkiness ("occasional shitshow," as the kids call it) that is downtown.
Stay tuned, or whatever the kids say now. We'll share more details as they present themselves.
Source link