Tech
Capture Millennial and Gen Z Flexible Payments and Connected Shopping Experiences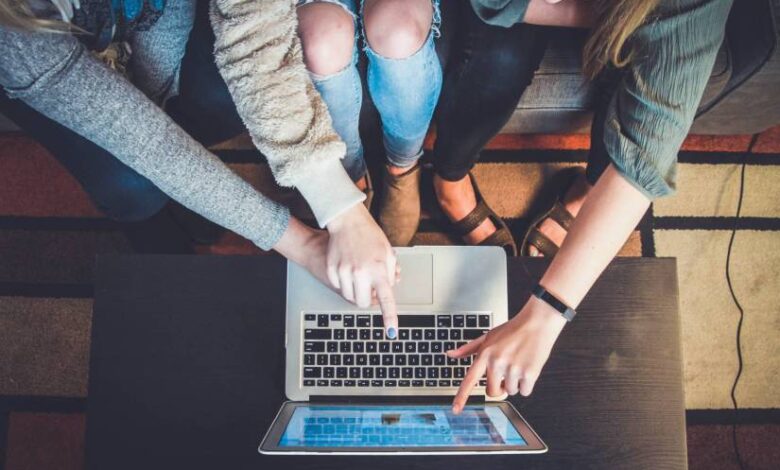 "The rise of Millennial and Gen Z powerhouses and how they are shaping the shopping landscape forcing companies to adapt or risk being left behind," writes Donal McGuinness, CEO of Prommt.
Fast forward to 2029, and 72 percent of the global workforce will be dominated by Millennials and Gen Z, compared to 52 percent in 2019. With Millennials currently wielding an impressive $2.5 trillion USD in spending power and Gen Z representing an estimated $143 billion USD in annual purchasing power, the combined influence of these generations is transforming traditional business and payments models, forcing companies to adapt or risk being left behind.
As the torchbearers of modern commerce, Millennials and Gen Z are reshaping how we shop. They effortlessly navigate between physical, digital, and virtual worlds and expect technology to keep pace by delivering seamless, integrated, and nearly invisible payment experiences across all touch points. This cohort craves convenience, personalization, and a frictionless checkout process that mirrors their fast-paced lives. 51 percent of Millennials and 48 percent of Gen Z will abandon a purchase if their favorite payment method isn't available, making it crucial for businesses to offer a combination of payment methods options.
From embedded payment links to open banking, the key to winning over Millennials and Gen Z lies in aligning your payment solution with their expectations. Here are five ways to effectively capture this dynamic duo's demands for flexible payments and connected shopping experiences.
Understand the Millennial and Gen Z Mindset
As digital-first generations, this cohort demands a uniform and seamless brand experience with personalization and comfort extending to their remote checkout. They routinely transact online, are familiar with 3D Secure and SCA steps (Strong Customer Authentication), and typically use a mobile banking app. 84 percent of Millennials and 78 percent of Gen Z have connected money-related apps to their financial accounts, and 79 percent have tried a new payment method in the past year. They want autonomy and flexibility when it comes to making payments – the freedom to make payments anytime, anywhere, and using any device.
Facilitate Flexibility and Speed
With the growth in social and live commerce, every touch point is an opportunity to turn a want into a purchase in just a few taps. 67 percent of Gen Z believe that automated payments will reduce time at checkout and enhance their overall shopping experience. Embedding pay-by-link capabilities directly into social media apps, providing the option to pay by card or open banking transfer in multiple currencies, and enabling automatic recurring payments for memberships and events are all ways in which businesses can unlock a world of convenience for this customer cohort, leading to increased satisfaction and brand loyalty.
Retailers can maximize payment success by offering a range of payment options through an advanced payment request platform that supports both card and open banking transfer and with features available to set chase paths, reminders, recurring payments, or send group payments, which is useful for credit control.
Leverage Payments Innovation for an Omnichannel Shopping Experience
Millennials and Gen Z value a connected shopping experience seamlessly integrating physical stores, online platforms, and social media. This is even more vital for businesses that cannot easily transact online because the product or service needs to be more bespoke or custom to lend itself to self-selection. Such businesses require a solution that converts risky, time-consuming over-the-phone transactions into secure, convenient online payments.
Innovation in remote payments can help merge the gap between digital and in-store interactions, allowing retailers to provide a unified, frictionless shopping journey that upholds brand values. 78 percent of Millennials and Gen Z view a brand's commitment to innovation and new technologies as a decisive reason for purchasing an item, and 81 percent of customers expect a seamless and cohesive shopping experience across all channels.
Millennials and Gen Z are hybrid shoppers who expect to simultaneously engage with brands through multiple channels. Merchants can facilitate smooth omnichannel retail experiences by implementing a payments solution that integrates seamlessly with their existing ERP/POS and payment gateways, enabling them to offer online, personal consultations and follow-up with 3D Secure, merchant-branded payment requests sent through SMS, email, WhatsApp, or web chat. Delighted customers who receive seamless, personalized offerings are keen to recommend the brand to friends and family and return to the brand in the future.
Prioritize Trust and Security
Sharing card details online and other sensitive banking information can make modern consumers uncomfortable and slow down the purchase process, which may have a negative impact on conversion rates. Merchants require a highly intuitive, mobile-friendly payment solution that gives customers control over their shopping experience.
The ability to authorize and authenticate payments in a single tap from the safety and comfort of their mobile banking app, without sharing a sensitive card and bank details, provides a native payment journey that invokes trust. Implementing robust security measures like encryption and tokenization ensures customer data remains secure throughout the payment process. Communicating these measures further helps build trust and reassures them that their sensitive information is protected.
Leverage Data and Analytics
Effectively harnessing data to gain valuable insights is a competitive advantage. By adopting a payments solution that offers live tracking, reporting, and comprehensive analytics, businesses can better understand purchase patterns and preferred payment methods, allowing them to make data-driven decisions and build lasting relationships.
Retailers have an opportunity to turn conversations about cart abandonments upside down and talk about payment success. It is possible to have payment success rates in excess of 90 percent when the above factors are taken into account. By quickly responding to consumer demands and paying attention to their needs, brands can thrive with the help of innovative and secure payment solutions.
About Prommt
Founded in 2017, Prommt is a success platform revolutionizing remote payments for enterprises and their clients. Its innovative solutions enable fast, frictionless card and open banking payments. Prommt is an enterprise-grade solution built for teams, supporting multiple locations and out in the field, reporting and alerting capabilities.
Based in Dublin, Ireland, Prommt is used by businesses across Europe and the USA today. For further information please visit https://www.prommt.com/
Featured Image Credit: Provided by the Author; John Schnobrich; Unsplash; Thank you!
Source link