Tech
Countering The Risk of Daily Work-Life With Safety Culture
If we take a look at statistics, the number of occupational injuries has reduced over the past 50 years. Although this may sound encouraging, there are still 6000 deaths every day due to workplace accidents. This is because there are still many business owners for whom safety is an afterthought.  It's only when an employee gets injured that they become aware of the significant implications of neglecting safety.  Unfortunately, it is difficult to regain employee trust and restore your reputation once such an incident happens. Not to mention that there are also financial implications; according to https://www.howmuchcompensation.co.uk/ , employees can claim compensation for work-related accidents that will help cover their medical bills.
Employees are the most valuable resource in your company, and they should come to work without being worried they may get injured or lose their lives in an accident that most of the time can be prevented. But this requires responsibility from the part of the employers, who must evaluate potential hazards in the workplace and do what it takes to protect employees from getting harmed.
If you want to learn more about the importance of building a safety culture in your business, keep reading.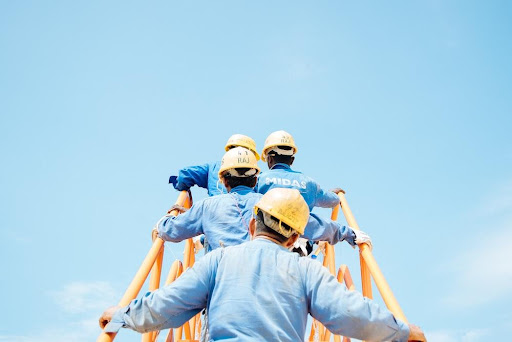 Evaluating your organization's culture: important areas of focus
You can't commit to safety within your organization until you get clear on your current attitude towards it and what you have done until now in this regard. So, the first thing you want to do is assess the safety culture in your company by focusing on nine main areas:
Views on health and safety.
How is health and safety perceived at your company? Is it recognized as something crucial, or do people treat it in a superficial way? What about employees? Do they understand their roles regarding health and safety and the policies in place? Asking these questions is an essential step in evaluating safety culture.
Management and leadership involvement.
Executives and managers of a company should commit to the best health and safety practices, so consider whether they truly prioritize it and how involved they are in safety decisions.
Employee involvement.
Creating a powerful safety culture isn't just management's job – employees should also contribute to it. This is not a one-way street: everyone at the company should prioritize this aspect. So, you want to consider whether they are encouraged to participate in safety initiatives and develop policies and procedures.
Education and training.
You can't expect employees to carry out their work tasks adequately if you don't provide health and safety training. This is a critical step in driving your safety culture, ensuring everyone understands the risks associated with their job and how to mitigate them.
Communication.
Effective communication plays a major role in building a safety culture and improving workflow within the organization. So, consider whether team members simply get a generic message or if it is tailored based on their roles.
Accountability.
Employees will get more involved in safe behaviors if they understand they are also responsible for protecting their co-workers. So, determine if they are held accountable for following the procedures in place and what are the consequences for not doing so. It's worth noting that blaming or punishing employees is never the right thing to do. It will only have negative effects, leading to an unhealthy workplace. Instead, you should take this as an opportunity to understand the root cause of their behavior.
Investigation and incident reporting.
Incidents should be investigated rapidly to take corrective actions as soon as possible. But this can only happen if employees report an unfortunate situation. So, make sure to check whether this is currently a practice within your company.
On-going improvement.
You can't build a solid safety culture unless you focus on continuously enhancing your health and safety program. This involves assessing safety performance frequently by using the right metrics, measuring progress, and identifying strengths and weaknesses in the current program related to health and safety.
Technology.
Technology can be very effective in creating a strong safety culture at your company. If you use a tech tool, you should evaluate whether it is working properly and if employees can use it with ease.
A positive safety culture is a vital ingredient of the recipe for business success
The purpose of investing in a safety culture is to reduce workplace accidents. And while this may initially seem like a benefit for employees, it also has a positive impact on the bottom line of your business. Committing to safety translates into lowered costs, at the same time reducing the loss of employees and boosting loyalty and trust in the management of the company. Moreover, it increases employee morale and productivity. This means they will complete more tasks in less time, thus contributing to the growth of your organization.
Obviously, one of the greatest benefits of committing to health and safety is that it will create an excellent impression on customers. This positive reputation also has the potential to attract investors who do not put their money into a company without evaluating the work environment and employee conditions. Attracting more customers and investors brings more income to your organization, which is the ultimate goal. It is pretty straightforward: as long as you take care of your employees, your business will flourish. On the contrary, if you fail to protect them, your reputation will fall. This makes it difficult to retain and recruit top talent.
Final thoughts
It is easy to identify companies with a positive safety culture, as they share essential characteristics, including powerful accountability, continuous improvement of safety procedures, effective communication, risk mitigation, and empowered employees. When you stand out as an organization that prioritizes employees' health and well-being, you increase the odds of attracting the best people at your company who share similar values and are motivated to use their skills to help your business thrive. Yes – investing in a safety culture takes a lot of commitment and effort. But it is really worth it, given its major impact on your organization's bottom line.
So, will you consider the tips above and become a safety culture leader?
Source link