Movie
Best Zombie Movies on Netflix, Ranked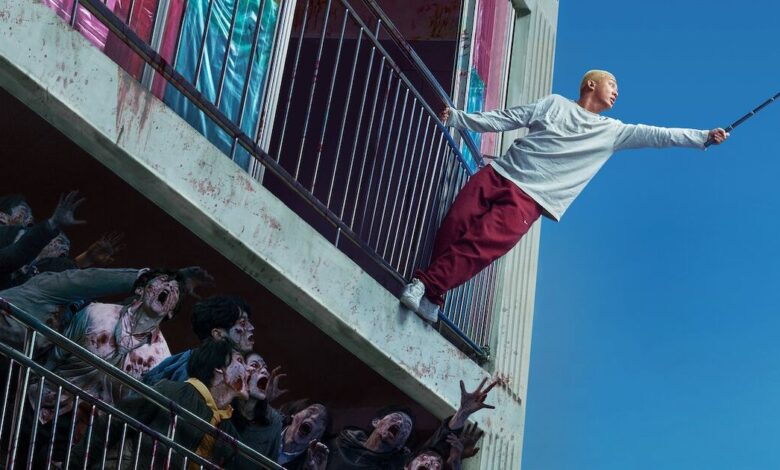 Zombie films are nothing new. In fact, they date back as far as the 1930s. Since then, they've since been popularized by the legendary George A. Romero through such classics as Night of the Living Dead, as well as in more recent iterations, like 28 Days Later and the series The Walking Dead. That being said, the zombie genre (or arguably horror subgenre) is still alive and kicking to this day. From action-packed thrill rides to dark turns that leave us pondering, this gory brand of cinema has survived all these years thanks to filmmakers being willing to twist the genre to make it their own.
Netflix continues to offer a variety of critically acclaimed movies based around the undead. From Zack Snyder's Army of the Dead and its spinoffs to zombie films with international flare, here's a closer look at the best offerings currently on the popular streamer.
Updated May 12, 2023: If you're a fan of blood-pumping action (and still have a Netflix subscription), you'll be happy to know that this article has been updated with additional content by Amanda Minchin.
11
Dawn of the Dead (2004)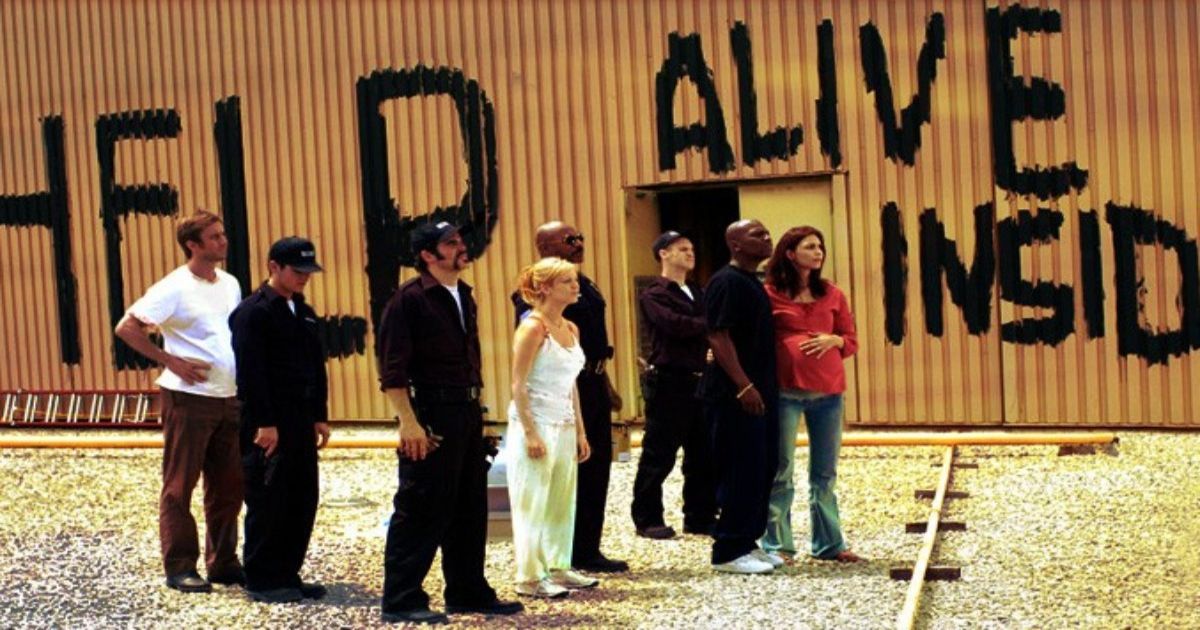 George Romero is a hard act to follow, but Zack Snyder was certainly up to the task. This remake of (arguably) one of Romero's best films was released at the precipice of the zombie's popularity resurgence, just two years after 28 Days Later.
This version of Dawn of the Dead film follows a ragtag group of survivors who take refuge in a mall. Snyder is known for his intense action scenes and use of visual effects, and he did not disappoint here. The crew even resorted to using plastic sheeting during filming as they were constantly in the splash zone.
Romero, as it turned out, said he had mixed feelings about this film and others like it in an interview with The Telegraph. "My film needed to be done right when it was done, because that sort of shopping mall was completely new. It was the first one in Pennsylvania that we had ever seen. The heart of the story is based in that. And I didn't think the remake had it." To be fair, comparing his satire on capitalism to an action thriller is a bit like comparing apples to oranges. Still, it's well worth the watch.
10
Zombieland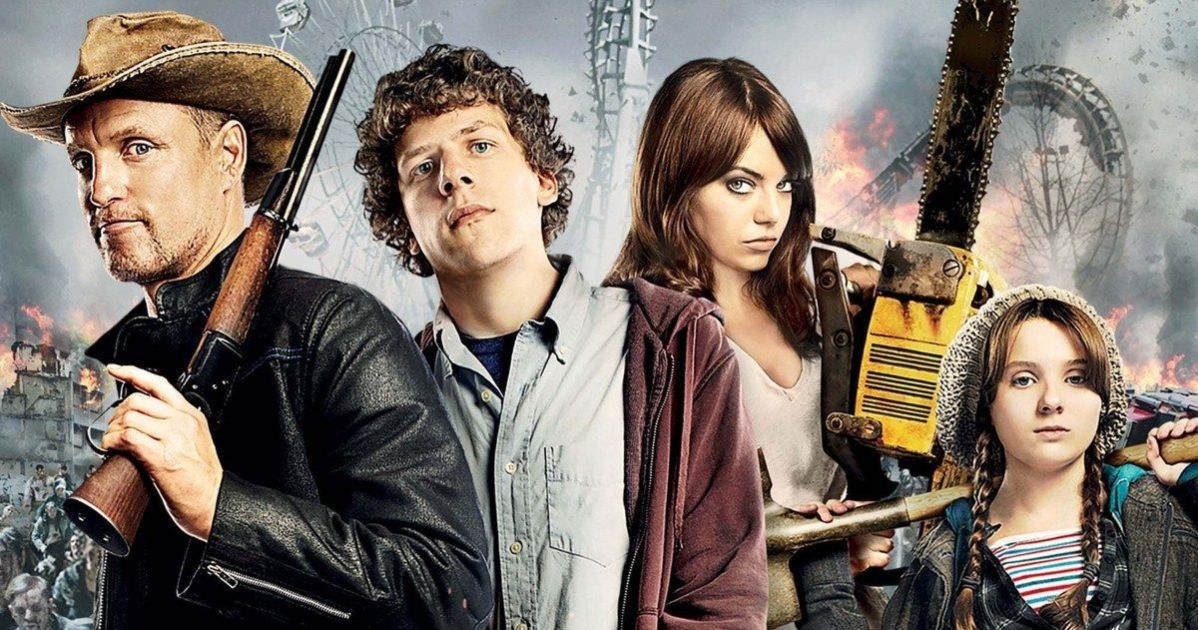 This new, iconic take on zombies is effortless in all the right ways. Few films outside of Shaun of the Dead had portrayed zombies as funny before this premiered in 2009. This version, however, is all-American to its core, from the amusement parks to the Twinkies.
Related: The Best Zombie Genre Mashup Films, Ranked
Zombieland opens with an overly prepared survivor, Columbus, played by Jesse Eisenberg, and his exhaustive list of rules for survival. He's soon joined by fellow travelers Tallahassee, Wichita, and Little Rock, played by Woody Harrelson, Emma Stone, and Abigail Breslin, respectively (Their names are derived from their intended destinations). Full of charm, wit, and the occasional fight scene, this film is well worth the watch.
9
Valley of the Dead (2020)

Valley of the Dead, also known as Malnazidos, is set during the Spanish Civil War in 1938. The story chases two opposing platoons who join forces in order to survive an intense onslaught of the undead following a nefarious Nazi experiment. Now the warring sides must unite to protect the civilians of their country despite their own inner turmoil and hate, all while the zombies leave blood and gore in their terrifying wake. The adrenaline-pumping Spanish picture is an adaptation of Manuel Martín Ferreras' novel Noche de Difuntos del 38, and, needless to say, it's a fun and unique take on the ever-popular zombie genre.
The film had its worldwide premiere at the Sitges Film Festival, where it earned positive reviews for its impressive production design, sharp humor, and sensational action sequences. Valley of the Dead has also been nominated for two of Spain's prestigious Goya Awards.
8
Cargo (2017)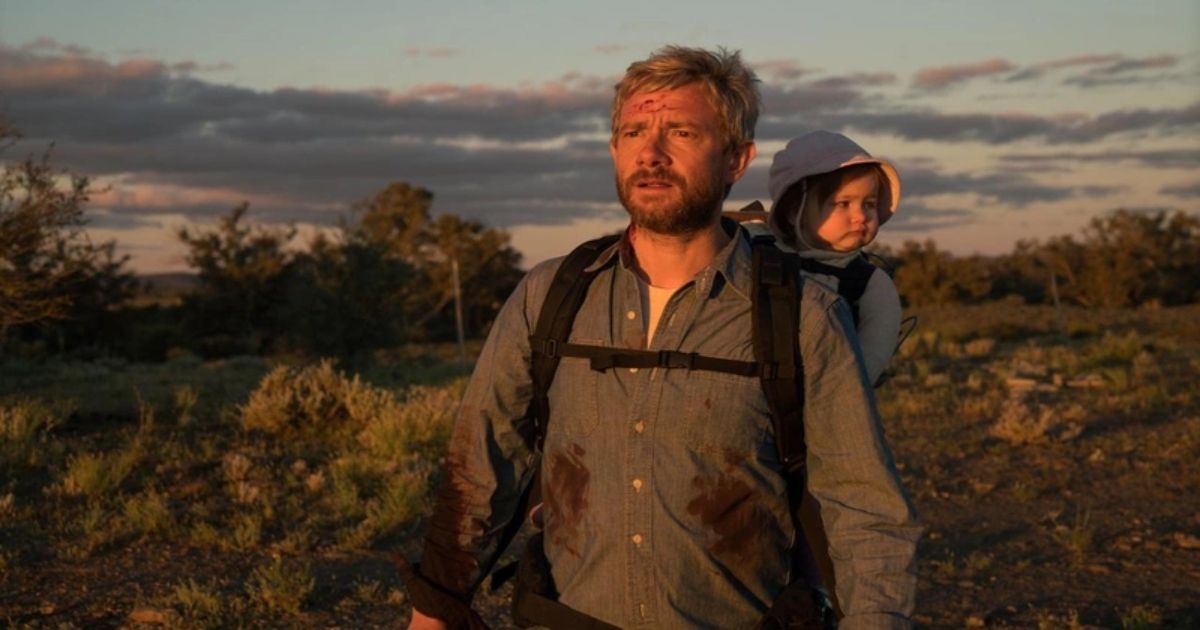 The Outback serves as the unusually haunting backdrop to a zombie outbreak in this Australian horror film, which takes a restrained, character-driven approach to the apocalypse. Cargo follows Andy (Martin Freeman), who must navigate the dangerous new normal of Australia's zombie-infested interior alongside his wife and infant daughter.
This post-apocalyptic horror drama film from Ben Howling and Yolanda Ramke was based on their 2013 short film of the same name. It received positive reviews from critics and was praised by all for its emotional depth and Freeman's performance, though some argue the project is a nod to the 2009 film The Road, starring Viggo Mortensen.
7
World War Z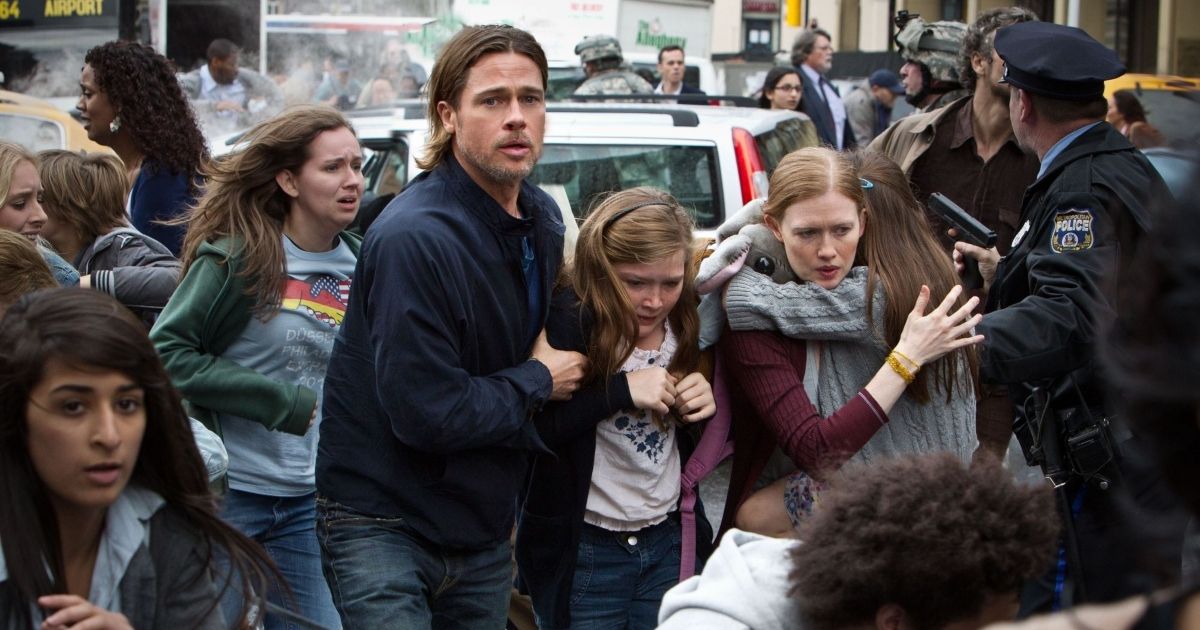 Let's be clear. World War Z makes this list not because it's a well-rounded, award-winning film (frankly, it's far from it). The book it's based on, however, is. World War Z, which was written by the esteemed Max Brooks (whose father, Mel, just premiered History of the World, Part II), is considered one of the most acclaimed books about zombies ever. Period. Unfortunately, coming from this high a bar made it darn near impossible for a movie, any movie, even one featuring Brad Pitt, to succeed.
While the rest of the cast is equally star-studded, and the compelling visuals of zombie hordes overtaking whole swaths of land are truly stunning, this film suffers from trying to fit too much into a short time frame. It is, however, a good resource for those wanting to crack open the book. We recommend watching the film for reference first before diving right in.
6
Ravenous (2017)

Robin Aubert directed the critically-acclaimed French-language horror knockout Ravenous, which is also known as Les Affamés. The story centers around the inhabitants of a remote, rural town in Quebec as they are plagued by the flesh-craving undead. Their hopes of finding salvation and safety are swiftly dashed when they realize there is no place left to go to escape the vicious horde. Aubert drew inspiration for the look and feel of the film from fellow auteurs Andrei Tarkovsky and Robert Bresson. His version of zombies features the creatures being mindful enough to have a religion in which they are able to assemble altars of worship.
Ravenous debuted at the Toronto International Film Festival, where it nabbed the award for Best Canadian Film. It also went on to receive a whopping five Canadian Screen Awards. Variety praised the gripping flick in a glowing review, writing, "Robin Aubert's idiosyncratic and nuanced drama breathes fresh life into the zombie apocalypse subgenre."
5
#Alive (2020)

The recent zombie film out of South Korea revolves around a video game live streamer's struggle for survival as he is forced to stay alone at his Seoul apartment during a zombie apocalypse. As the grisly virus takes hold of the city, the streamer remains locked in his apartment, cut off from the world, but with a dogged will to survive nonetheless.
#Alive, also known as #Saraitda, premiered on Netflix in September 2020. It achieved global first place on the platform just two days later, going on to top the Netflix daily chart in 35 countries. It ultimately became the first Korean film to top the Netflix Movies Worldwide chart.
4
Don't Kill Me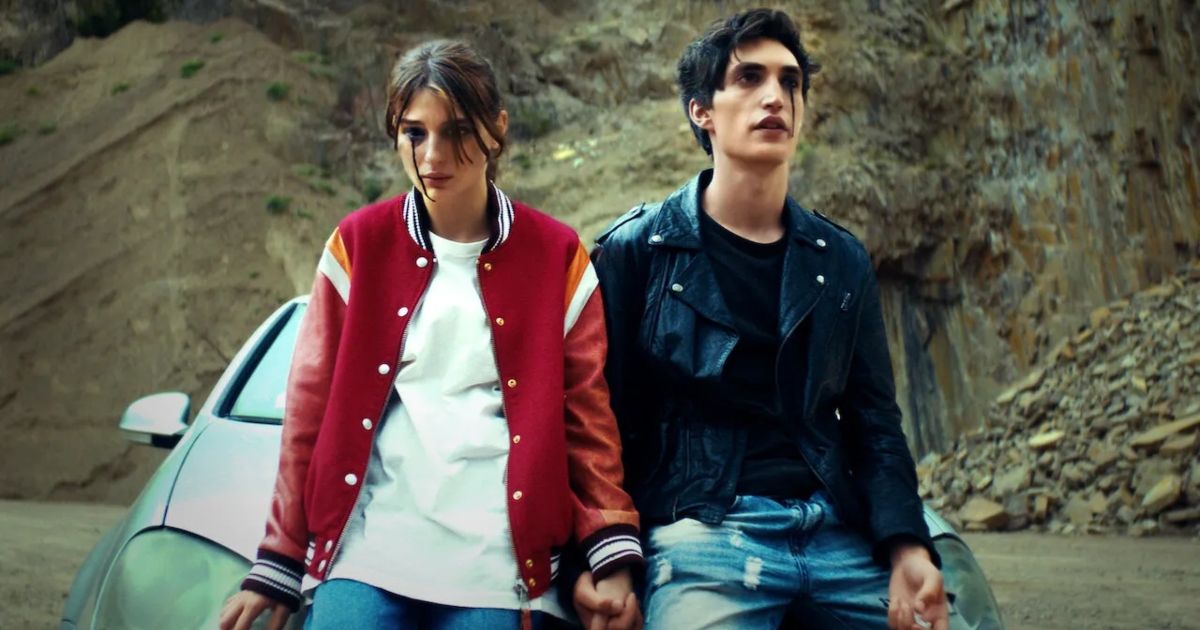 Don't Kill Me or Non Mi Uccidere is the story of young love cut short by a drug overdose… or so it seems. In it, Mirta, played by Alice Pagani, awakens with a distinct craving for human flesh. Now she must prey upon humans in order to stay alive.
This stylistic and unsettling zombie interpretation has Netflix's penchant for teenage angst written all over it. While this movie certainly doesn't have the best online reviews, this Italian-language film, based on the YA book by cult author Chiara Palazzolo, has all the makings of a Friday Night Flick… for better or worse.
3
Atlantics (2019)

This supernatural romantic drama was selected to compete for the Palme d'Or at the 2019 Cannes Film Festival and has since received critical acclaim. The story of Atlantics, also known as Atlantique, centers around a young woman and her partner struggling in the face of unemployment, class, migration, crime, family struggles — and, of course, zombies. Or are they ghosts?
The mysterious illness caught by some of the characters is ultimately revealed as men formerly lost at sea returning to take possession of Dakar's inhabitants on the Atlantic coast. Some may argue Atlantics isn't strictly a zombie film; however, director Mati Diop does offer a mysterious examination of the unquiet dead that more than secures it a spot on this list.
2
Resident Evil (2002)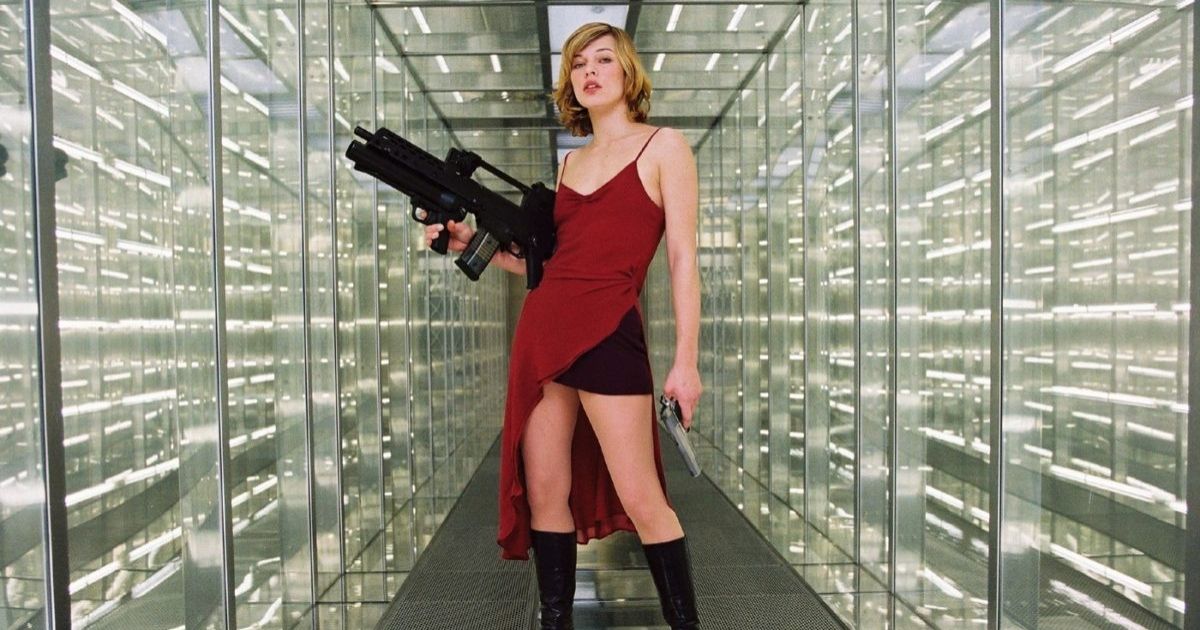 The trailblazing action horror extravaganza Resident Evil famously follows the butt-kicking heroine Alice as she takes on both the ruthless undead and the malevolent Umbrella Corporation in a battle to save humanity. This 2002 flick launched a lucrative and enduring film franchise. Loosely adapted from the popular video game series of the same name, Resident Evil stars the stellar Milla Jovovich as notorious zombie assassin Alice, who awakens with no memory of who she is and how she became stuck in a mysterious underground facility brimming with flesh-eating monsters.
Related: 10 Zombie Movies That Are Highly Rewatchable
The mass appeal and success of Resident Evil went on to spawn five additional films centering on Alice's quest to eliminate Umbrella Corp. The series has grossed over $1.2 billion and amassed a passionate fan following that has only added to its longevity, both as a game and as a film franchise that truly re-creates the gaming experience for viewers.
1
Army of the Dead (2021)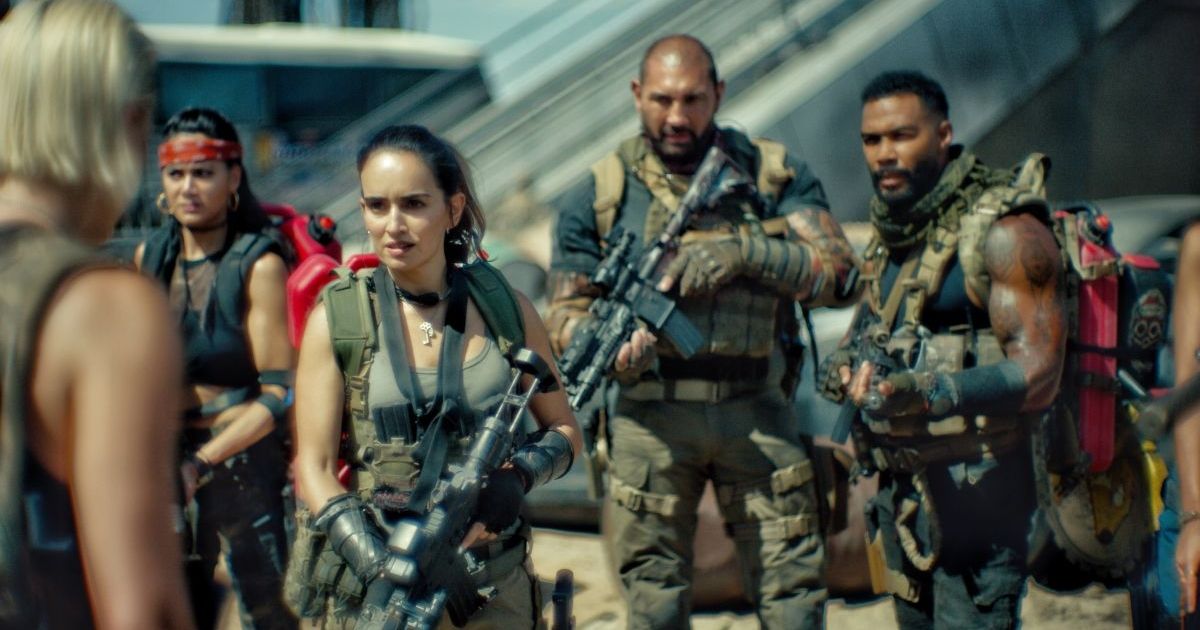 Zack Snyder delivered one of the great modern zombie movies in 2004 with his Dawn of the Dead remake, and his grand return to zombie horror is scaled suitably to size. Army of the Dead, starring Dave Bautista, turns Vegas into a hive of undead depravity. The opening credits sequence (a Snyder specialty) presents this takeover in a series of slow-motion tableaux that easily sets up a promising franchise.
Critics praised the humor in the film, which became one of the most-watched originals on Netflix with an estimated 75 million viewers. The film spawned the prequel Army of Thieves, the upcoming anime series Lost Vegas and a direct sequel titled Planet of the Dead, which is currently in stop-and-go development.
Wanting more zombies? Those looking for more long-form series are also in luck. Netflix has upped its game recently with several promising zombie-related series over the past few years. From the ever-popular The Walking Dead and iZombie to Daybreak and The Santa Clarita Diet, there's a little bit of something for everyone. Even foreign language endeavors like Kingdom, Betaal, and All of Us Are Dead have received their fair share of acclaim in this sphere. So barricade the doors, pop some popcorn, sit back, and enjoy.
Source link