Press Release
Market Research in Decanters Centrifuges: A Regional Perspective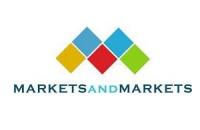 (EMAILWIRE.COM, September 16, 2023 ) The report "Decanters Centrifuges Market by Type (Two-Phase Centrifuge, Three-Phase Centrifuge), Application (Chemical, Oil & Gas, Energy, Petrochemical, Pharmaceutical, Wastewater Treatment, Food & Beverage), Design Type, & Region – Global Forecast 2028″, is expected to grow at a CAGR of 4.8% during the forecast period, from an estimated USD 1.9 billion in 2023 to USD 2.3 billion by 2028. Demand for high-Quality Olive Oil, expansion of the food and beverage industry, Increasing Demand for pharmaceutical Separation, Expansion of Renewable Energy Sources, Advancements in automation and Digitalization, and Growing demand for Water and wastewater treatment, provide growth opportunities for Decanters Centrifuges Market.
Browse in-depth TOC on "Decanters Centrifuges Market"
150 – Market Data Tables
40 – Figures
200 – Pages
Download PDF brochure of the Report @ https://www.marketsandmarkets.com/pdfdownloadNew.asp?id=243962444
Chemical, by application, is expected to be the most significant Decanters Centrifuges Market segment during the forecast period.
the chemical segment is expected to be the most significant in the Decanters Centrifuges Market during the forecast period due to the high demand for efficient manufacturing processes, scalability, improved safety, the complexity of pharmaceutical molecules, and sustainability requirements in the pharmaceutical industry. Stringent regulations and the need for sustainable practices in the pharmaceutical industry further contribute to the significance of pharmaceutical synthesis in the Decanters Centrifuges Market.
The vertical is anticipated to be the fastest-growing Decanters Centrifuges Market segment, by design type, during the forecast period.
The vertical segment is anticipated to be the fastest-growing Decanters Centrifuges Market segment by design type during the forecast period, due to optimized separation efficiency. In a vertical decanter centrifuge, the bowl is oriented vertically, and the solids settle at the bottom while the liquid phase overflows from the top, vertical decanter centrifuges typically have a smaller footprint compared to horizontal designs, this accessibility makes routine maintenance tasks, such as replacing wear parts or cleaning the bowl, more straightforward. The simplified maintenance process can reduce downtime and improve overall operational efficiency.
Get Sample Pages of This Report @ https://www.marketsandmarkets.com/requestsampleNew.asp?id=243962444
Europe is expected to be the fastest-growing segment in the global Decanters Centrifuges Market, by region, during the forecast period.
Europe region is experiencing the fastest growing segment in the Decanters Centrifuges Market due to the strong industrial and manufacturing sectors, coupled with stringent environmental regulations and a focus on sustainability, which contribute to the region's potential for growth in the decanter centrifuge market. With increased industrial activity, industries such as wastewater treatment, chemical processing, and food and beverage production require efficient separation technologies.Europe has been actively pushing ecological practises and energy efficiency. Decanter centrifuges have benefits including less energy usage and effective solid-liquid separation, which are in line with Europe's emphasis on environmental sustainability and energy efficiency. The circular economy, which emphasizes lowering waste output, reusing resources, and recycling, has been actively promoted by Europe. Decanter centrifuges are essential for facilitating the recovery of valuable materials from a variety of industrial processes and advancing the goals of the circular economy.
To enable an in-depth understanding of the competitive landscape, the report includes the profiles of some of the top players in the Decanters Centrifuges Market. These GEA (Germany), Flottweg SE (Germany), Pieralisi (Italy), Alfa Laval (Sweden), ANDRITZ (Austria).
Don't miss out on business opportunities in Decanters Centrifuges Market. Speak to Our Analyst and gain crucial industry insights that will help your business grow. https://www.marketsandmarkets.com/speaktoanalystNew.asp?id=243962444
GEA is a major supplier of food processing technologies and related sectors. The global organization focuses on machinery, plants, process technology, and components. GEA Westfalia Separator Group GmbH is a GEA Group company that manufactures separators and Decanters Centrifuges. In addition to machinery and plants, they offer modern process technology, components, and full services. They are used in a variety of industries to improve the sustainability and efficiency of manufacturing processes around the world. They now have five business divisions supported by over 18,000 dedicated employees situated in 62 countries. Customers benefit from GEA's global reach, substantial local presence, and the breadth and depth of their processing knowledge and portfolio, all of which are underpinned by a strong sense of purpose and responsibility. The company blends a rich heritage with a strong passion for engineering innovation and a dedication to environmentally responsible business practices. GEA Westfalia Separator Group GmbH was created in September 1893 as a subsidiary of the GEA group. While the GEA Group was founded in Düsseldorf, Germany in 1881. They have a presence in many regions such as Asia Pacific, Europe, Latin America, North America and Middle East and Africa.
About MarketsandMarkets™
MarketsandMarkets™ has been recognized as one of America's best management consulting firms by Forbes, as per their recent report.
MarketsandMarkets™ is a blue ocean alternative in growth consulting and program management, leveraging a man-machine offering to drive supernormal growth for progressive organizations in the B2B space. We have the widest lens on emerging technologies, making us proficient in co-creating supernormal growth for clients.
Earlier this year, we made a formal transformation into one of America's best management consulting firms as per a survey conducted by Forbes.
The B2B economy is witnessing the emergence of $25 trillion of new revenue streams that are substituting existing revenue streams in this decade alone. We work with clients on growth programs, helping them monetize this $25 trillion opportunity through our service lines – TAM Expansion, Go-to-Market (GTM) Strategy to Execution, Market Share Gain, Account Enablement, and Thought Leadership Marketing.
Built on the 'GIVE Growth' principle, we work with several Forbes Global 2000 B2B companies – helping them stay relevant in a disruptive ecosystem. Our insights and strategies are molded by our industry experts, cutting-edge AI-powered Market Intelligence Cloud, and years of research. The KnowledgeStore™ (our Market Intelligence Cloud) integrates our research, facilitates an analysis of interconnections through a set of applications, helping clients look at the entire ecosystem and understand the revenue shifts happening in their industry.
To find out more, visit www.MarketsandMarkets™.com or follow us on Twitter, LinkedIn and Facebook.
Contact:
Mr. Aashish Mehra
MarketsandMarkets™ INC.
630 Dundee Road
Suite 430
Northbrook, IL 60062
USA: +1-888-600-6441
Email: sales@marketsandmarkets.com
Source link