Travel
Opinion | The Formidable Rosalynn Carter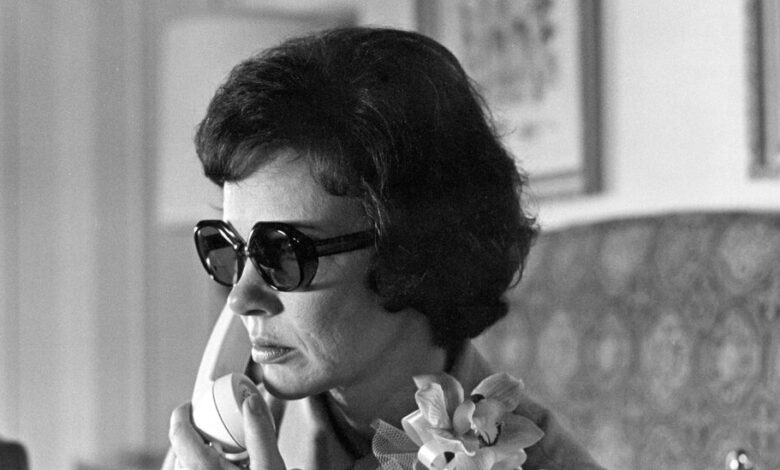 Mr. Carter described their relationship as "like one person acting in concert." Asked about his decision-making on foreign policy, he said that he confirmed his judgment with "Rosalynn, Cy" — Cyrus Vance, his secretary of state — "Zbig" — Zbigniew Brzezinski, his national security adviser — "and Ham" — Hamilton Jordan, his chief of staff. As the Time correspondent Hugh Sidey wrote in 1979, "Note the order." On the domestic side, Mrs. Carter pushed her husband hard to appoint more women to important positions, and he did, naming five times as many women to the federal bench as all of his predecessors combined.
Known as the Steel Magnolia, a nickname she liked, Mrs. Carter sparked controversy when she sat in (silently) on cabinet meetings. But she was enthusiastically welcomed there as a critical part of the policy process. While most presidential aides view first ladies warily, the senior staff in the Carter White House often wished the stubborn president listened even more to his impressive wife, especially on politics, where, as Mr. Carter acknowledged, her instincts were better than his.
One achievement with contemporary resonance: Mrs. Carter, along with Betty Bumpers, the wife of Senator Dale Bumpers, traveled around the country and persuaded 33 state legislatures to change their laws to require proof of vaccination for children to enter school. This led to a joke in the late 1970s: Everywhere the first lady goes, kids cry — for fear of getting a shot.
In 1980, Mrs. Carter thought her husband was "seemingly pompous" in explaining why he wouldn't make politically expedient decisions. As she recounted in her memoirs, he would say something like, "I'll never do anything to hurt my country." And she'd reply, "The thing you can do to hurt your country most is not get re-elected."
When Mr. Carter lost, Mrs. Carter grew depressed and wanted her husband to run for president again against Reagan. When Mr. Carter rejected that idea out of hand, she helped him reinvent the post-presidency by establishing the Carter Center. They traveled the globe together, "waging peace," as they put it, supervising elections, starting impressive global health initiatives and building houses for the poor. On the road, Mrs. Carter served as note-taker in important peace talks; at home, she established fellowships for journalists covering mental health issues and, as the founder of the Rosalynn Carter Institute for Caregivers, did as much as anyone to popularize a concept that barely had a name until the 1980s.
The Carters' eight-decade love affair was one for the ages. When I was at work on my biography, Mrs. Carter shared with me her husband's letters from sea. One of them from 1949 read:
When I have been away from you this long … I feel lonely and lost, and it seems that I am not really living but just waiting to live again when you are with me.
Rosalynn Carter kept those letters in a drawer close by until the day she died.
Source link