Real Estate
Minneapolis Has the Lowest Metropolitan Inflation Rate in the Country—It Started With Zoning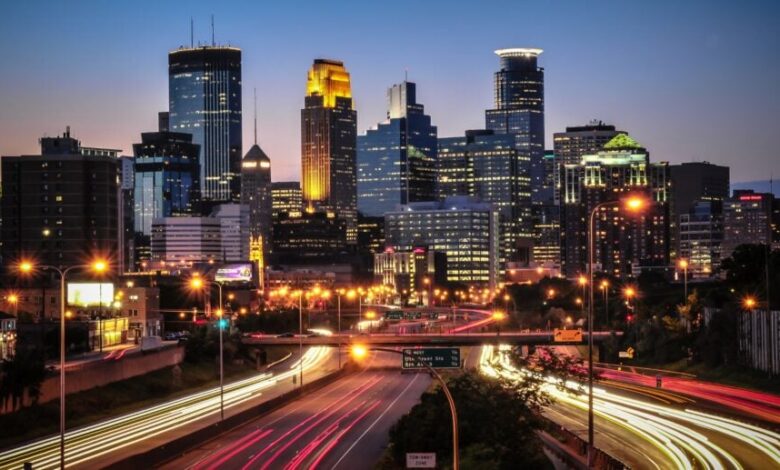 The Federal Reserve has been actively trying to tame inflation for over a year now. Since March 2022, the central bank has hiked its benchmark interest rate 11 times—all in hopes of getting inflation down below 2%.
While the efforts have so far proven unsuccessful (the nation's inflation rate is 3.2%, as of last week's numbers), one city has bucked the trend: Minneapolis. 
The Minneapolis-St. Paul metro area's inflation rate slipped below 2% back in May. By July, it had dipped to just 1%— the lowest of all major metros in the U.S. 
How did the Twin Cities do it? It all comes down to housing.
Bucking the NIMBY Trend 
Shelter accounts for a third of the overall consumer price index, so with ever-rising home prices—not to mention higher mortgage rates—housing has played a big role in the run-up of inflation in recent months. 
So that's where Minneapolis started. Back in 2018, the city stuck it to the Not in My Backyard (NIMBY) crowd, passing the Minneapolis 2040 plan, which eliminated single-family zoning in 70% of the city's residential land. 
And the move was an unleashing. "The most wonderful plan of the year," as the Brookings Institution dubbed it, led to an explosion of new development—and most importantly, more dense housing. 
Duplexes, triplexes, and apartment buildings popped up left and right, and developers no longer had to jump through hoops for zoning changes or face hard-nosed neighborhood opposition. At one point last year, a whopping 1,500 multifamily permits were approved in just one month. Across all of 2022? The city saw about 16,000 new multifamily permits approved—up by about 3,000 from 2021 and even more from years prior.
The extra supply helped tamp down housing cost growth—both for buyers and renters. The median home price in the city currently sits at $382,000, according to Redfin, significantly lower than the national average of $426,000. 
The city has also invested more than $320 million in rental assistance and subsidies over the last few years, tempering local housing costs even further. In fact, according to the Pew Charitable Trusts, Minneapolis rent growth since 2017 is just 1%. Nationwide, it was 31%. 
As Minneapolis Mayor Jacob Frey recently told Bloomberg: "I can't tell you how many people were like, 'Oh, look at all this supply, look at all these just brand-new buildings,' and kind of scoffing at it like this was going to lead to gentrification or rents skyrocketing. The exact opposite has happened."
Can Other Cities Replicate Minneapolis' Strategy?
Judging by the latest inflation numbers, Minneapolis clearly did something right. But is it a strategy other cities can replicate? That remains to be seen.
The NIMBY movement has been vocal in recent years. It effectively killed New York Gov. Kathy Hochul's housing plan earlier this year, which aimed to add 800,000 new housing units to the state over the next decade. It's also posing challenges in California, Georgia, North Carolina, Texas, and other states across the country. 
Those in this movement come armed with plenty of talking points, such as: Adding more dense housing to suburban areas will cause crime to spike. Property values will drop. Traffic will worsen. It will stretch local services thin or change the character of the neighborhood.
Whether those arguments are true is debatable, but they're arguments nonetheless. And until cities are willing to take on these movements, mimicking Minneapolis' approach will be all but impossible.
That said, California, which undoubtedly has one of the biggest affordable housing shortages in the nation, has tried to make inroads. The state is actually suing the city of Huntington Beach for restricting certain development applications. Gov. Gavin Newsom even called the city's elected officials "the poster child for NIMBY-ism."  
Considering Huntington Beach filed its own lawsuit against the state, it's likely to be a protracted battle (and probably not the easiest path for other locales to follow). 
Ready to succeed in real estate investing? Create a free BiggerPockets account to learn about investment strategies; ask questions and get answers from our community of +2 million members; connect with investor-friendly agents; and so much more.
Note By BiggerPockets: These are opinions written by the author and do not necessarily represent the opinions of BiggerPockets.
Source link