Tech
NFT Revolution: Unveiling the Marketing Agencies Driving Global Adoption of Non-Fungible Tokens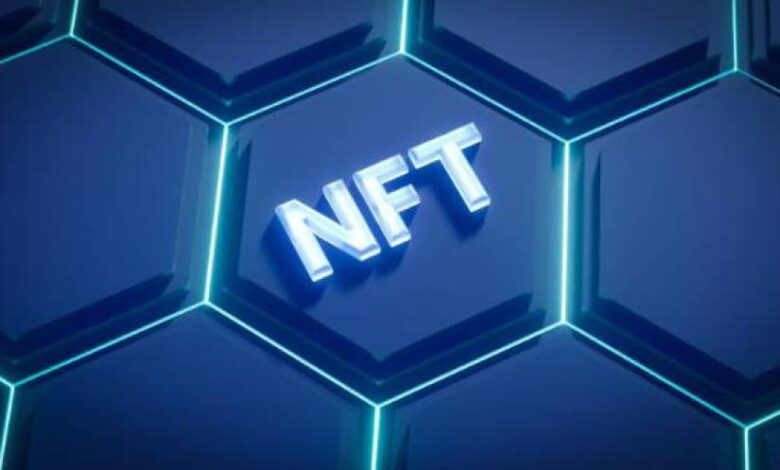 The world of non-fungible tokens (NFTs) has taken the digital landscape by storm, revolutionizing how we perceive and exchange digital assets. From artwork and collectibles to virtual real estate and music, NFTs have opened up new possibilities for creators, collectors, and investors alike.
However, effective marketing strategies are essential in driving widespread adoption and understanding for this groundbreaking technology to reach its full potential.
Importance of NFT Marketing
While the underlying technology and concept of NFTs are revolutionary, their true potential can only be realized when accompanied by well-executed marketing campaigns. Here are a few reasons why NFT marketing is of paramount importance:
1. Creating Awareness: NFT marketing campaigns educate and raise awareness about the benefits and possibilities of NFTs, attracting a broader audience beyond early adopters.
2. Building Trust: Effective marketing establishes trust in the NFT ecosystem by promoting reputable creators, platforms, and marketplaces, encouraging new participants to explore and invest in NFTs.
3. Showcasing Value Propositions: Marketing agencies effectively communicate the unique advantages of NFTs such as digital ownership, provenance, and programmability, highlighting their benefits over traditional forms of ownership and exchange.
4. Engaging Communities: Marketing agencies foster vibrant communities around NFT projects, artists, or platforms, driving excitement, collaboration, and loyalty to fuel the growth and sustainability of the NFT ecosystem.
5. Expanding Reach: NFT marketing agencies employ innovative strategies to amplify campaigns across multiple platforms and channels, maximizing exposure and attracting diverse participants globally.
Look at these five agencies accelerating the widespread acceptance and growth of NFTs.
1- Coinbound
Since its inception in 2018, Coinbound has rapidly established itself as the unrivaled leader in NFT marketing. With a stellar track record and an impressive roster of clients, it's no wonder why they stand at the forefront of the industry.
Boasting an extensive portfolio, Coinbound has collaborated with over 750 clients, including prominent names such as Metamask, Gala Games, ImmutableX, eTtoro, Tron, Cosmos, Nexo, AscendEx, OKX, and many others. Their ability to attract such renowned partners speaks volumes about their expertise and effectiveness in driving NFT marketing campaigns.
Recognition from prestigious publications and platforms further solidifies Coinbound's position as the number one NFT marketing agency. They have been featured on esteemed outlets like Forbes, Binance, coinmarketcap, NFT Lately, BlockWorks, MarketWatch, Entrepreneur, CryptoDaily, and numerous others. These endorsements highlight the industry's recognition of Coinbound's exceptional strategies and outcomes.
Below are the NFT marketing services offered by the company for better outcomes:
Influencer Marketing
Content Marketing
Public Relations and Earned Media
Social Media Management
Media sales management
Consulting and advisory
What they are best at:
They are known for a better understanding specific growth tactics for business ranking from NFT, Exchanges, tokens, DeFi, and more.
They provide efficient marketing strategies that can be applied to meet your needs.
Pricing: Customized plans tailored to your NFT business goals and requirements are available.
2 – NinjaPromo
Since its inception in 2017, NinjaPromo has emerged as a dominant force in NFT marketing agencies. While they may claim the second spot, their unparalleled achievements and global presence make them a force to be reckoned with.
NinjaPromo has worked with an impressive array of clients, including Bitcoin.com, Rebus Chain, Affyn, Lisk, C-01, Ceek VR, and many more. These collaborations testify to their expertise and ability to deliver exceptional results in the NFT industry.
Ninja Promo is one of the best choices when looking for an experienced company that has worked with companies over 290 projects and delivered great results for them online.
What sets NinjaPromo apart is its global footprint. With branches in London, Dubai, Singapore, Hong Kong, and New York, they have strategically positioned themselves as a worldwide powerhouse. This extensive reach allows them to cater to clients across different time zones, cultures, and markets, providing tailored NFT marketing solutions with a global perspective.
Here are several approaches that marketers have embraced to enhance visibility and create awareness for projects:
Strategic Social Media Campaigns
Influencer Collaborations
Content Marketing
PR Releases
Community Management
Outreach
What they are best at:
They are known for adaptation to work dynamics
Always ready for discussion to analyze the best solutions for projects even when the going gets rough.
Meeting demanding deadlines at affordable rates
3 – Mooning
Mooning has rapidly emerged as one of the premier NFT marketing agencies, solidifying its position among the top five in the industry. With an impressive track record, a diverse client portfolio, and recognition from esteemed publications, Mooning has captured the attention of the NFT world and beyond.
When it comes to client collaborations, Mooning has had the privilege of working with a multitude of prominent names. Industry leaders such as Doodle, Magic Eden, Real Token, Real Star, Pull Man, Meta II, Accor, Struct, and many more are among their satisfied clients. This extensive list speaks volumes about the agency's expertise and ability to deliver exceptional results across various sectors.
The stellar reputation of Mooning extends far beyond its impressive client roster. The agency has garnered attention from renowned publications and media outlets. With features on platforms like Forbes, Entrepreneur, Inc., YahooFinance, Skynews, and Financial Review, Mooning has solidified its position as a thought leader in the NFT space. These esteemed mentions highlight the agency's innovative strategies, cutting-edge insights, and impactful contributions to the NFT marketing landscape.
Mooning offers a diverse range of NFT services, including:
NFT Marketing
NFT Creators
NFT Influencers
NFT Community Management
NFT Consulting
NFT Minting
What they are best at:
They help build a long-term strategy to ensure strong foundations set you apart from competitors in the future.
Their community managers will ensure no DMs go unanswered,  they are used to making people feel welcome.
Their unique strategies have been developed and continuously tested with current trends/meta for clients all over the world
4 – Cude Design: Designing NFTs for Maximum Impact
Cude Design, established in 2007 and based in Surrey, United Kingdom, has earned its reputation as one of the best NFT marketing agencies in the industry. With a proven track record and an array of notable clients, Cude Design stands among the top 5 agencies in the field.
Cude Design's unparalleled expertise, as affirmed by glowing reviews from its previous clients, sets it apart from the competition. These testimonials testify to the agency's ability to deliver exceptional results and drive success in the fast-paced world of NFT marketing.
CudeDesign also specializes in NFT wallet development and Integration, which buys, sells, and trades digital assets. Cude Design can help you develop and integrate crypto wallets for Web3 Dapps and NFT marketplaces. They worked with multiple blockchain platforms, including Ethereum, Polygon, and Solana to integrate the most popular crypto wallets, e.g., Coinbase, Metamask, and Phantom.
Throughout its operation, Cude Design has collaborated with an impressive roster of clients, including prominent artists, creators, and organizations. By working closely with these esteemed individuals and entities, Cude Design has honed its skills and expanded its knowledge in the NFT space, positioning itself as a leader in the field.
Cude Design offers a diverse range of NFT services, including:
NFT Marketplace Development
NFT Wallet Development and Integration
NFT Smart Contract Development
What they are best at:
They are best at designing and developing your NFT marketplace platform, allowing users to mint and trade directly through your website.
They can help you develop and integrate crypto wallets for Web3 Dapps and NFT marketplaces.
They have several years of experience in the NFt marketplace.
5 – Inoru
INORU, a trailblazing NFT marketing agency, has firmly established itself among the top 5 industry leaders. With an illustrious history dating back to 2006 and a global presence spanning Tokyo, USA, London, UAE, India (Chennai), and Singapore, they have become synonymous with success in the NFT realm.
What sets INORU apart is its impressive track record of working with prestigious clients. Collaborations with Anyswap, Quickswap, Minty, Live NFT, Evai, GSX coin, and more have solidified their reputation as trusted partners in driving NFT marketing strategies to unprecedented heights.
INORU's dedication to delivering exceptional results has garnered widespread recognition. Notable industry publications and influencers have acknowledged their expertise and innovative approach. From glowing mentions in renowned NFT circles to high-profile media coverage, INORU's impact on the NFT landscape continues to make waves.
Inoru offers a range of key services, including:
Content Marketing
Social Media Marketing
Press Releases
Video Marketing
Influencer Marketing
Affiliate Marketing
Email Marketing
What they are known for:
Transparency
Experienced professional marketing team
Top-notch marketing strategies to attract their audience
Final Thought
In the fast-paced world of NFTs, the role of marketing agencies cannot be overstated. As the global NFT movement gains momentum, these top 5 marketing agencies have emerged as trailblazers, driving NFT adoption to new heights. From accelerating awareness to building communities, leveraging influencers, and providing holistic consulting, these agencies have reshaped the NFT landscape.
Their dedication and ingenuity have propelled NFTs into the mainstream, transforming how we perceive digital assets. The collaboration between marketing agencies and NFT projects will continue to fuel this revolutionary art form's success and widespread adoption. Embrace the NFT revolution and witness the limitless possibilities that lie ahead.
Featured Image Credit: Unsplash; Thank you!
Source link