Market
Generation Z credit-card debt soars 52%, but that may not be a bad thing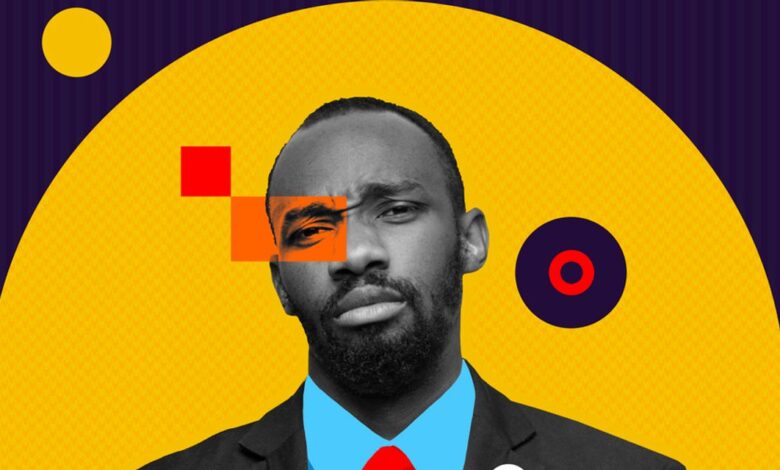 Members of Generation Z are making a splash with their credit cards.
The total credit-card balances for Gen Z consumers — those born between 1995 and 2003 — reached $55 billion in the second quarter, a 52% jump from $36 billion the same time a year ago, according to the data released Thursday by TransUnion
TRU,
+0.04%,
a consumer credit-reporting agency. 
Total credit-card balances reached a record $963 billion in the second quarter, a 17.4% increase from $821 billion last year. The delinquency rate for loans past due for more than 90 days for credit cards was approximately 2.1% in the second quarter, up from 1.6% last year, although down slightly from the first quarter of 2023.
Separately, Americans' collective credit-card bill rose to $1.03 trillion from $986 billion in the first quarter, according to the household debt report released Tuesday by the Federal Reserve Bank of New York. Overall, Americans are taking on more debt and largely paying their bills on time, but cracks appear to be showing.
Household debt climbed to $17.06 trillion, up just 0.1% from the previous quarter. This figure counts debts including mortgages, credit-card bills, car loans and student loans. Credit-card debt increased at the sharpest rate of all debt categories, researchers noted.
Meanwhile, delinquency rates pushed higher. The share of credit-card debt that was at least 30 days past due increased to 7.2%, up from 6.5% in the first quarter. That's the highest level since the first quarter of 2012, the New York Federal Reserve data showed.
Gen Z's credit scores
Still, some experts contend that things are — nevertheless — looking rosy for these young consumers. This jump in credit-card debt is partly because a bigger cohort is entering adulthood and navigating financial independence, said Michele Raneri, vice president of U.S. research and consulting at TransUnion.
In fact, Gen Z consumers might be better credit-card users compared to their predecessors, said Charlie Wise, senior vice president of research and consulting at TransUnion. They are engaging with credit more often, and also with more confidence and better performance, he said.
"About 50% of millennials had a less-than-prime credit score compared to 40% of Generation Z at the same age."

— TransUnion report

A higher proportion of Gen Z consumers have a credit score at or higher than "prime" — a VantageScore of at least 661-720 — than their millennial counterparts when they were the same age, according to the TransUnion report, which was presented at the 2023 Financial Services Summit.
Consumers with prime credit are considered safe for lenders and creditors. About 50% of millennials had a less-than-prime credit score compared to 40% of Gen Z at the same age, the report found. 
Historic moments also played a part in how different generations view their finances, Wise said. While millennials mostly had to navigate their way through the financial crisis in their early adulthood, members of Generation Z experienced easier access to credit because of the pandemic and emerging tools such as buy-now-pay-later, which breaks expenses into installments with simple or no interest. 
Gen Z's 'optimistic' worldview
"The worldview for a lot of Gen Z is very different," Wise told MarketWatch. "In fact, it is a lot more optimistic." As more Gen Z consumers make their way into adulthood, it's likely that credit-card use will continue to grow normally, Wise said. The key is education, especially with high interest rates and inflation, he added. 
The yearly rate of inflation, meanwhile, remains elevated. It rose to 3.2% in July from 3% in the prior month. It's the first increase in13 months, though inflation has eased considerably since hitting a 40-year high of 9.1% in the middle of 2022. Consumer prices also rose 0.2% month-over-month in July.
However, the so-called core rate of inflation, which does not include volatile food and energy costs, also rose 0.2% last month. The increase in core inflation over the past year slowed to 4.7% from 4.8%. That's the lowest rate in almost two years.
With prices still high, all generations should be careful, experts say. "Credit cards are a unique financial vehicle because they can be used to borrow, but they can also and frequently just be used to spend," Wise said. It's important to learn how to budget effectively, as well as identify when not to use a credit card. 
What if they are using their credit cards to buy furniture for their first apartment — or even to go on vacation? In that case, carrying a balance on a credit card with a 25% interest rate "is not the best thing," Wise said. 
Andrew Keshner and Jeffry Bartash contributed.
Source link