Market
'Retire at 67?' I'm 49 with 25 years left on my $540K mortgage. Am I doomed?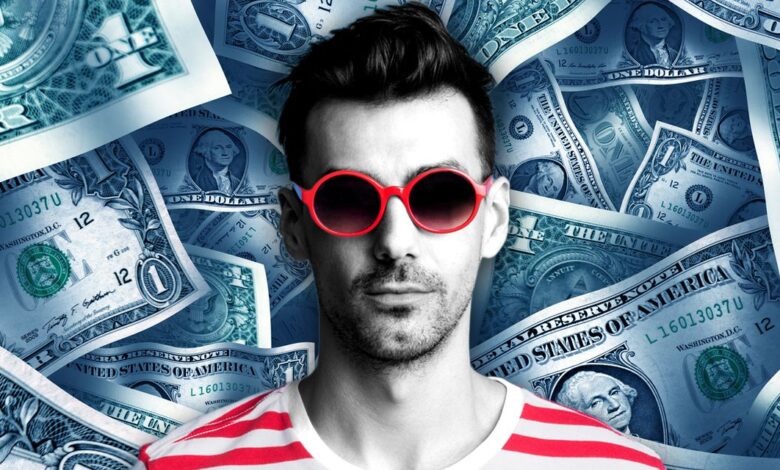 I'm 49, I live in a major metropolitan area and I have a $540,000 mortgage. I put 20% down when I purchased it several years ago. I earn six figures ($185,000 a year, excluding bonuses). I do not carry credit-card debt month-to-month, but I do rack up charges of about $1,500 or more every month. I am a single man, and live a relatively quiet life — I go to the cinema and eat out with friends as one of my few social outlets, and have given up going to the theater and concerts due to the expense.
Here's my problem: I have 25 years left (you read that right) on my mortgage. I will never be able to pay off my mortgage before I retire at 67, and the prospect of working at this level — my job involves travel and is very stressful and, at times, uncertain — for the next 20 years is crippling. I'm already exhausted. I wake up in the morning, and my first response is, "Here we go again." Or, on a bad day, "Oh, no." Sometimes, it's a struggle to get out of bed.
"'I worry about being alone, not being able to ever retire, and I fear I will have to work until I drop dead one day.'"
I work until 6 p.m. most evenings, and come home to an empty apartment (the one with the $540,000 mortgage) and make dinner (or order in), watch TV, go to bed and do it all over again the next day. I try my best to join clubs (I'm a member of a local hiking club, which meets twice a month). I watch sitcoms, and wonder when life was so carefree. I worry about being alone, not being able to ever retire, and having to work until I drop dead one day. At least my student debt is paid off.
The idea that I could retire at 67? I can barely make it to the end of the week. When I make it to Friday, I am left with a two-day void before I start work again on Monday, and most Sundays I get "the fear" about the week ahead. What can I do to make life easier, and not have sleepless nights about the future? I have a 401(k) with about $300,000 and $100,000 in the bank.
Am I doomed? That's how I feel most days.
Almost Fifty
Related: My wife and I are turning 50. We have $800K in our 401(k)s and IRAs. Should we withdraw $100K to buy our dream home for retirement?
Dear Almost,
When you are 67, you may look back at your 49-year-old self and say, "He had it all."
You're not doomed, you're doom-scrolling through the rest of your life, and not giving yourself enough credit for getting to where you are today — and you are in a more fortunate position than many Americans who are facing retirement, and a far more advantageous and privileged position than many people in the rest of the world. 
You need to find perspective, and you also need to make a gratitude list for everything you do have: a job, a home, savings, a 401(k). There will always be someone better off than you. Living in the future or the past rather than the present is a fool's game, especially when you can continue to save money and pay off your mortgage — a day, a week, a month at a time.
Your circumstances will likely change along with your perspective, if you take a deep breath, exercise, eat well, get enough sleep, and — depending on how you feel next week or next month — seek the help of a qualified therapist to figure out what's really going on. You can deal with your work-related stress today. No one has full control over the future. You're not alone.
Living and working in a big city is expensive. It's not so easy to downsize, especially if you bought at a low interest rate. The current rates could add hundreds of dollars a month, if not more, to your monthly repayments. So at least you avoided those 7% rates. The median price of a home listed in New York City was $779,000 in July, $1.3 million in San Francisco and $819,500 in Seattle, according to Realtor.com. Assuming you paid 20% down, you did well to get on the property ladder.
"'You can continue to save money and pay off your mortgage — a day, a week, a month at a time.'"

— The Moneyist

Randy Watsek, financial adviser at the Birch Lane Group of Raymond James, says your situation and state of mind is something he sees a lot. "People are in the middle of their busy and stressful lives, and thinking about money issues only compounds the stress. It's like when a soldier is in the middle of a battle and fighting to survive." In other words, you lose sight of the bigger picture.
He too says you are in a lot better shape than perhaps you realize. The median net worth at 65-74 years of age is around $266,000, according to U.S. Federal Reserve data. "Although Almost Fifty is only 49 years old, he has at least $400,000 in the 401(k) in the bank, plus home equity, so he is already better off than most retired people," Watsek says.
See those 18 years as a blessing. "If Almost Fifty simply maxed out contributions to the 401(k) and earned a hypothetical 6% return, the 401(k) could potentially be over $1.4 million at 67," he says. "Even if Almost Fifty didn't contribute a dime more to the 401(k) but earned a hypothetical 6% return, the 401(k) could potentially grow from $300,000 currently to over $800,000 at 67."
On the subject of your mortgage, it's impossible to tell exactly without looking at the details and knowing the interest rate, Watsek says, but assuming you did not take out a mortgage in the last year or so when interest rates doubled to around 7%, it's possible that paying an extra $700 a month could pay it off in 18 years — by the time you turn that golden age of 67.
Your $185,000 salary is above the Social Security maximum taxable earnings level of $160,200 for 2023. That is, you pay 6.2% Social Security tax until you reach that cut-off point. "Assuming a consistent high-income work history, that means Social Security benefits are likely to be at the upper end as well, which could be over $3,000 a month," Watsek adds. 
"'Nothing is set in stone, and you have the power to make a change — certainly over the course of the next 18 years.'"
Nothing is set in stone, and you have the power to make a change — certainly over the course of the next 18 years. Dan Herron, principal at Elemental Wealth Advisors in San Luis Obispo, Calif., recommends determining what kind of retirement you envision for yourself. Making plans is a lot healthier and more productive than looking into the future as a dark abyss.
"For example, let's say that you want to continue to live the simple life you are accustomed to, maybe consider moving — assuming you can work remotely — from where you currently reside and reduce the cost of living," he says. "Perhaps you can sell the home with the $540,000 mortgage and downsize, thus potentially allowing you to get rid of the mortgage all together."    
Keep a lookout for jobs on LinkedIn and other sites. Even if you don't take them, it will help you see what else is out there — or, indeed, remind you that you are lucky to have the job you do. It may turn out that you realize taking another job where they don't know you, and where you will have to build a reputation all over again would be even more stressful.
If you are really unhappy at your current job, you may consider putting your quality of life before your salary. "Sticking with a job for another 25 years while being miserable can have long lasting mental and potentially physical repercussions," Herron says. "Once you have figured out what kind of life you want to live and what makes you happy, then you can start talking numbers."
Your financial and mental health are to be nourished and treasured. Seek advice for both, but take care of your emotional and mental health first. Be kind to yourself. Without the latter, you can't enjoy the former. You may be in a funk, or you may be depressed, or you could be at risk of becoming clinically depressed. These are all possibilities. Awareness is key.
A couple of years ago I bumped into a friend as I was cycling my bike in Manhattan. I wasn't wearing a helmet, and he said, "There's some precious cargo in there." He was, of course, advising me to wear a helmet. I'm giving you the same advice: take care of yourself first, and the journey — by bike, car, train, plane or 401(k) — will eventually take care of itself.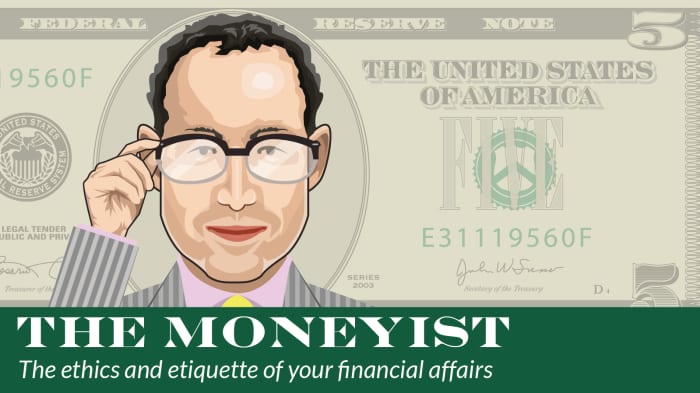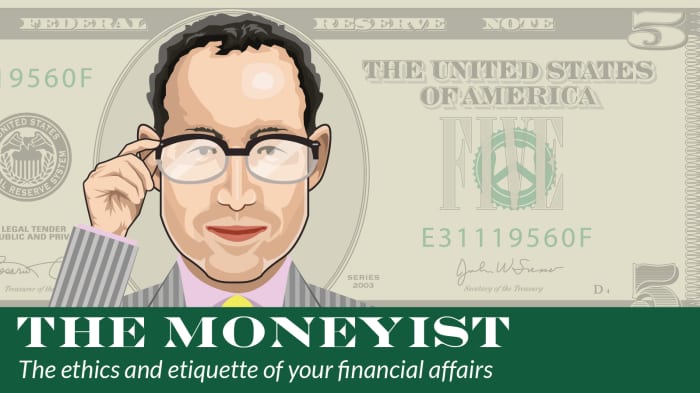 Readers write to me with all sorts of dilemmas. 
By emailing your questions, you agree to have them published anonymously on MarketWatch. By submitting your story to Dow Jones & Co., the publisher of MarketWatch, you understand and agree that we may use your story, or versions of it, in all media and platforms, including via third parties.
The Moneyist regrets he cannot reply to questions individually.
More from Quentin Fottrell:
My husband and I are 64. We have $1.5 million in retirement accounts. He wants to travel. I'm more cautious. Who's right?
 fell victim to the 'easiest banking scam in the world,' and $20,000 was stolen from my account. How could I have been such a fool? 
My sibling 'borrows' hundreds of thousands of dollars from our parents. Should I take my inheritance now before it's too late?
Source link