Tech
5 Reasons You Should Buy a Smartband Instead of a Smartwatch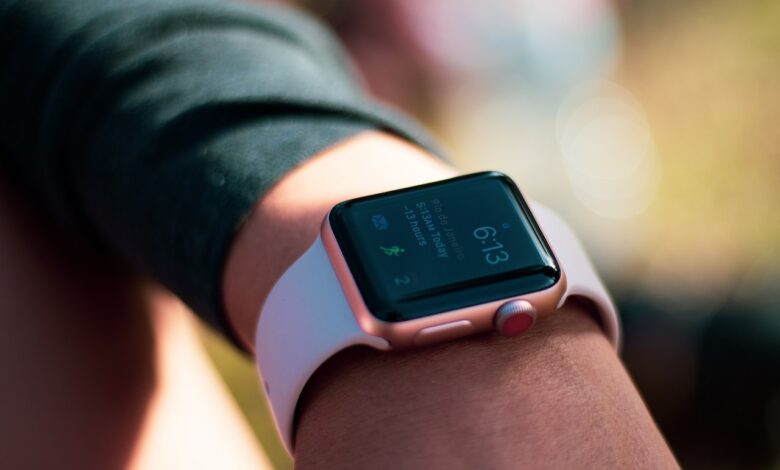 Did you know 1 in 5 Americans wear a smartwatch daily? Wearable technology usage has skyrocketed over the last few years, experiencing a 100% jump from 2016 to 2019. The global wearable tech market was valued at $61.3 billion in 2022 and is expected to grow 14% from 2023 to 2030. Consumers are increasingly comfortable wearing connected technology to track and monitor their health and fitness, from smartwatches to AirPods to cardiovascular monitors. As 74% of Americans are overweight, and 60% have a chronic health condition, these wearable monitors provide peace of mind, motivation, and more immediate access to medical information.
Within the wearable technology category, there are many different innovations, like smart glasses, smart rings, smart shoes, and smart clothing. Two other popular pieces are smartbands and smartwatches. While they sound similar, they are very different regarding features and usage.
Similarities Between Smartbands and Smartwatches
One of the biggest similarities between smartbands and smartwatches is that they are worn on the wrist and look visually similar at first glance. Both can be synced to your mobile device and require some electrical charging.
Differences Between Smartbands and Smartwatches
While smartbands and smartwatches are somewhat similar, consumers who love wearable technology probably have a strong opinion of one or the other, depending on their use. Smartbands like Fitbits or Garmin fitness bands are often fitness-focused. These allow you to track your heart rate and view calories burned, steps walked, or blood oxygen level. Smartbands are typically less expensive, and their bands are often simple silicone.
Smartwatches are bigger with significantly more functionality
On the flip side, smartwatches are often bigger and more expensive but have significantly more functionality. Smartwatches are all-in-one regarding fitness tracking, communication, messaging, apps, and more. The displays are often touchscreen-enabled with vibrant coloring and visuals, whereas smartbands offer simpler displays. Smartwatch bands might be leather or even look like fashionable bracelets.
And smartwatches like the Apple Watch Series 8 allow you to call friends, tune in to business meetings, and text family members right from your wrist.
5 Reasons to Buy a Smartband Instead of a Smartwatch
However, when it comes to purchasing one of the other, smartbands often stand high above smartwatches for a few reasons.
1. Extended Battery Life
Smartwatches can have extremely long battery life, like the Garmin Fenix 6X Pro, which lasts 21 days, or the Fitbit Versa 3, which can go for six days without a charge. On battery-saving mode, options like the Garmin Fenix 6X Pro can stay charged for 80 days. The PowerWatch Series 2 is an option that charges via body heat, so you never have to plug it in.
2. Better Health Monitoring
Because smartbands are fitness-focused, they often include significantly more advanced health features. The Fitbit Charge 5 has a built-in ECG app, which can notify users of atrial fibrillation and an EDA sensor that measures stress. The Honor Band 5 monitors and reports on sleep quality with its TruSleep Technology, analyzes sleep habits and even provides suggestions for a better night's rest. The Xiaomi Mi Band 7 offers advanced workout metrics like VO₂ max professional workout analysis. When it comes to health monitoring, smartbands are the superior option.
3. More Reliable Waterproofing
Waterproofing is also a common feature in smartbands. The Xiaomi Mi Band 7 offers 5ATM water resistance, and the Garmin Swim 2 is completely waterproof in the pool and open water while still tracking heart rate, distance, pace, and stroke count. The SKG V7 has a water-resistant depth of 50 meters, making it fully submersible.
4. Increased Comfort
With smaller displays and lighter weights, smartbands are often more comfortable than clunky smartwatches. The average smartband only weighs a handful of grams, making it comfortable at night for sleep tracking or daily wear on the go. One of the lightest smartbands is the Xiaomi Mi Band 3i1, weighing just 38.2 grams.
5. More Accessible Price
Depending on the technology capability, battery life, and brand name, smartbands can vary significantly in price but are often cheaper than smartwatches. Smartbands like the Xiaomi Mi Band 6 are as low as $40, and the feature-packed Fitbit Charge 5 is only $150. This is significantly less than the Apple Watch Series 8, which starts at around $399 for a base model and goes as high as $799 without accounting for add-ons. Luxury brands have joined the smartwatch game, like the TAG Heuer Carrera Connected at $1,500 or the gold Apple Watch edition at $17,000. At their cheaper price point, smartbands are more accessible to the average consumer.
Featured Image Credit: Photo by Ingo Joseph; Pexels; Thank you!
Source link