Tech
Customer Service | Power of Assessments | PMaps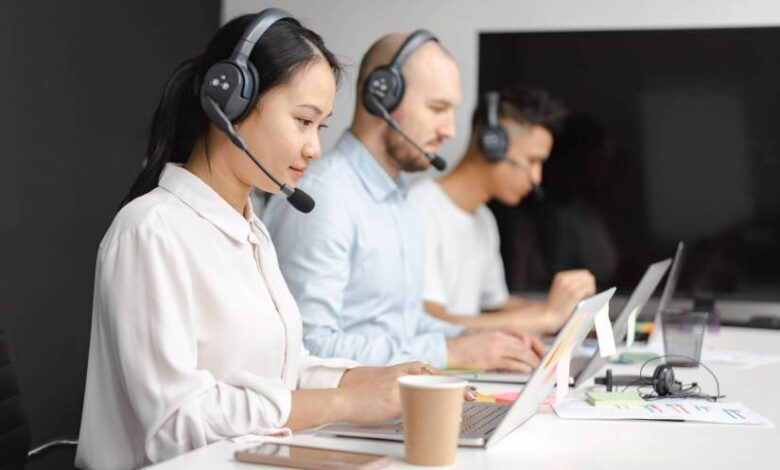 In today's highly competitive business landscape, delivering exceptional customer service is paramount to success. It not only builds customer loyalty but also drives business growth. According to recent studies, organizations that prioritize customer service have been found to experience a 10-15% increase in customer retention rates and, on average, a 5.7 times greater likelihood of gaining new customers. However, as the demand for exceptional customer experiences continues to rise, companies face the challenge of ensuring they have the right talent equipped with the necessary competencies to provide outstanding service.
The Significance of Exceptional Customer Service:
To set the stage, let's delve into the crucial role of exceptional customer service in today's business landscape. We'll explore the impact of positive customer experiences on customer loyalty and business growth, citing relevant statistics and real-world examples. Additionally, we'll address the common challenges faced by organizations in delivering exceptional customer service, such as handling customer grievances, addressing diverse customer needs, and maintaining consistency across various touchpoints.
Unveiling the Key Competencies for Customer Service Success:
In this section, we'll explore the essential competencies that empower customer service professionals to excel in their roles. We'll discuss empathy and the ability to understand and connect with customers on an emotional level. Adaptability and problem-solving skills will also take center stage, enabling service professionals to navigate diverse customer situations and find effective solutions. Effective verbal and written communication will be highlighted as a core competency, along with the importance of time management and domain knowledge in providing efficient and knowledgeable customer support.
The Transformative Power of Assessments:
Assessments are pivotal in identifying and measuring the key competencies required for exceptional customer service. We'll explore the benefits of incorporating assessments into the hiring and talent management process, emphasizing how they eliminate biases, optimize decision-making, and ensure a more objective evaluation of candidates. By utilizing assessments, organizations can make informed decisions and select candidates with the desired competencies, setting the stage for a high-performing customer service team.
The PMaps Customer Service Assessment:
Introducing the Customer Service Assessment, we'll showcase how this innovative solution from PMaps enables organizations to evaluate candidates' customer service competencies effectively. We'll highlight its customizable nature, allowing organizations to tailor assessments to their specific requirements. Additionally, we'll discuss how the assessment goes beyond traditional approaches by incorporating real-life simulations to evaluate candidates' problem-solving and communication skills. Through the assessment's language-agnostic approach, organizations can assess candidates from diverse linguistic backgrounds, fostering inclusivity and diversity within their customer service teams.
Elevating Global Customer Interactions with eVA – Voice and Accent Assessment:
Shifting focus to global customer interactions, we'll introduce eVA – Voice and Accent Assessment as a cutting-edge solution from PMaps. This assessment evaluates candidates' pronunciation, accent, and communication skills, ensuring effective and clear communication with customers worldwide.
We'll discuss how organizations can leverage eVA to enhance their global customer interactions, optimize customer satisfaction, and drive business success. Emphasizing its unique "Solutioning" section, which measures candidates' comprehension, problem-solving, and communication skills, we'll highlight how eVA sets itself apart from competitors and provides a holistic evaluation of candidates' language proficiency.
Conclusion
In conclusion, exceptional customer service is not a luxury but a necessity in today's business environment. By harnessing the power of assessments, organizations can identify and develop the competencies required for customer service excellence. With PMaps Solutions, including the Customer Service Assessment and eVA – Voice and Accent Assessment, organizations gain access to cutting-edge tools that unlock the full potential of their talent.
Organizations can elevate their customer service capabilities by selecting candidates with the right competencies, fostering positive customer experiences, and achieving remarkable business outcomes. To learn more about PMaps Solutions and how they can transform your customer service capabilities, explore our website and discover the solutions that will revolutionize your approach to customer service.
Featured Image Credit: Mikhail Nilov; Pexels; Thank you!
Source link