Tech
Leverage Automatic Call Distribution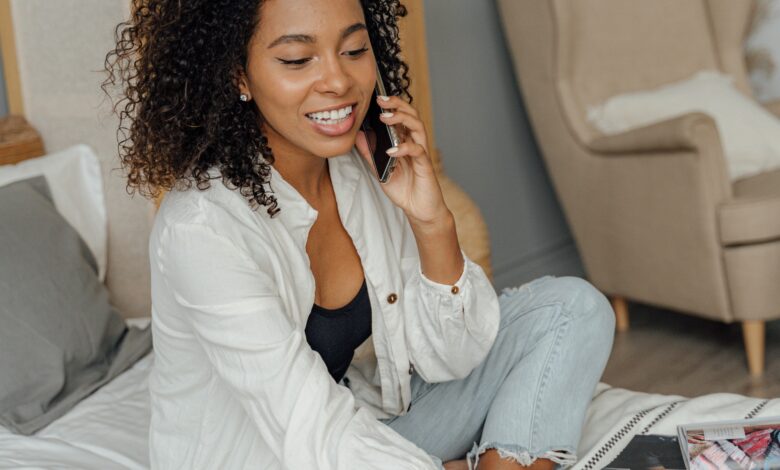 Automatic Call Distribution (ACD) is a technology that helps businesses direct incoming calls to an appropriate agent or department based on a predefined set of rules. With this advanced technology, companies can improve. Customer experience by reducing wait times, increasing call resolution rates, and ensuring customers are connected to the right agent who can help them. It also helps businesses manage high call volumes and improve customer service.
Architectures of ACD and IVR systems
The key feature of an ACD system is to direct the customer calls to specific agents on their availability and skills. This way, customers don't have to wait on call for long periods. Moreover, it assures the customers that customer service is a priority for businesses and tries to maintain a lasting relationship with them.
Talking to a knowledgeable and friendly agent is essential to customer service. Thus, businesses provide the required expertise to their agents to strengthen customer relationships. ACD systems also provide customer data so that issues generally faced by customers are resolved earlier. This helps reduce customer complaints to a large extent.
On the other hand, businesses have IVR (Interactive Voice Response) that works in collaboration with the automatic call distributor. Thus, the IVR system functions as a gateway to the ACD system. Together, they enable agents to provide more personalized customer services.
Therefore, if a contact center uses an IVR system for customer service, an ACD system provides enhanced functionality to enhance customer experience.
How can ACD Systems Improve Customer Experience?
Businesses' primary objective in adopting a call management system is to make processes smooth and effortless for both customers and agents. This begins with finding the right agent for every customer with short waiting periods. An ACD system is equipped with numerous features, more than call routing.
Let us explore the article to learn how Automatic Call Systems can improve the customer experience.
Maximum Agent Productivity
With automated call routing, businesses ensure that customer calls are equally assigned, and agents work to their highest potential. Additionally, they can keep track of agents' performance and give feedback with call monitoring.
Furthermore, analytics gives businesses an insight into the average call durations, calls attended in a day, queries resolved, etc. This helps businesses chart customer service strategies.
Cloud-based ACD software enables cloud contact center teams to work from any corner of the world, even in difficult situations like the COVID-19 pandemic.
Faster and Personalized Services
Call recording and CRM integration help agents resolve issues based on the caller data saved in the database. Therefore, customers spend less time explaining the context of their questions and complaints. The call queuing feature enlists callers waiting to interact with agents. The list can be further split to prioritize VIP customers over other callers. This helps businesses to achieve extreme customer satisfaction and retention of loyal customers.
Real-time Training for Agents
Call barging and whisper coaching methods are used to train agents while they are on call with customers. Managers can join calls in between if they think the agents cannot solve customer queries. The call continues with the customer without realizing that the manager is part of the call.
Improved First Call Resolution (FCR)
FCR is an essential parameter in examining the success of contact centers. Valuing their customer time is an integral part of a good customer experience.
Customers value businesses that resolve their problems in one go without following up with multiple calls. Some ways to fix this problem are connecting customers per their preferred language, reducing the waiting time, providing clear instructions, and automating call routing. These improvements thus help to enhance customer satisfaction.
24/7 Customer Service
Automatic Call Distribution has enabled customers to engage 24/7 without hiring extra agents at the contact centers. When IVR and ACD systems collaborate, businesses can offer 24/7 services to customers.
The IVR welcomes and records their message if a live agent cannot take a customer call. With an automatic callback, customers are notified about the estimated callback time and scheduled for a call as soon as an agent is available.
In some cases, pre-recorded messages independently help customers, cutting the need to speak to a representative.
Capacity Planning
ACD call center software keeps track of call volumes over time and uses this data to forecast future call volumes. This helps call centers effectively staff them by planning the required number of agents for any given day, week, or month.
Queue Callback
This feature lets customers select an option that lets them hang up and wait for an agent to return their call. This reduces pressure on agents to give half-hearted answers to take the next call and makes customers more comfortable waiting to be helped.
How can Fonada help you in ACD?
Fonada's automatic call distributor (ACD) is known for its exceptional features, which include:
Empower business users with a user-friendly and intuitive interface to create and maintain skills-based routing flows that align with changing business needs.
Matching customers to suitable agents in intelligent routing that matches customer requests based on skills, natural language analysis, and AI-powered behavioral profiles.
Personalized customer experience by making customer data available for data-driven routing and personalized interactions for a better customer experience.
Conclusion
In a nutshell, any business's ultimate aim is customer engagement and satisfaction. Agents will have a systematic work structure by collaborating new modern technologies like ACD and APIs in the contact centers. They can focus entirely on providing services rather than dealing with technical challenges.
Apart from scalability and cost savings, this software offers numerous other advantages that can help improve business operations.
Advanced features like auto-attendants, call recording, and virtual hold music are available with cloud call center solutions to enhance customer service. Additionally, businesses can benefit from robust reporting and analytics tools, which aid in tracking key performance indicators and making data-driven decisions about their operations.
Featured Image Credit: Photo by Antoni Shkraba; Pexels; Thank you!
Source link