Tech
How LoRaWAN and Massive IoT are Reshaping Business and Society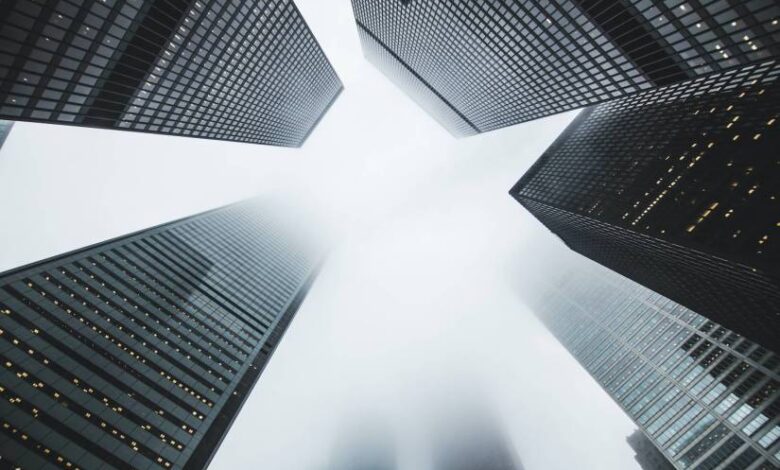 Over the past several years, the Internet of Things (IoT) has reached new heights. We now find ourselves on the cusp of the "Massive IoT" era, where the technology is reaching a nearly unimaginable scale due to the number of sensors and devices entering the market. Along with that comes new possibilities to operate businesses and address global challenges that were not feasible even five years ago.
Valuable use cases are already forming across industries, creating new ways to monitor resources, optimize processes, and save costs. Sensor devices deliver data about an asset's location, condition, and other time-sensitive operational statuses that help prevent costly losses or potential liabilities. However, in order for the IoT to function correctly as it continues to grow, its ability to scale hinges on the expansion of Low Power Wide Area Networks (LPWANs) designed to support large-scale deployments of sensors that work seamlessly for decades at a time. Additionally, these networks need to be able to support different public and private deployment models, simplify the management of networking tasks, and scale on demand as needs and priorities change.
LoRaWAN has surged ahead of competing LPWAN solutions in meeting those needs due to its unique combination of cost efficiency, low power consumption, long-range, and non-proprietary model. Because of its functionality, according to the LoRa Alliance, it now leads global, at-scale LPWAN deployments across all metrics, ranging from the most solutions available, devices deployed, messages sent, and network availability, with coverage offered in more than 76,000 cities in 188 countries.
The value provided by large-scale IoT sensor deployments far outweighs the costs of moving away from legacy technologies and manual processes, which require relying on networks that are ill-fit to the requirements of the devices they support and lack the flexibility to adapt. To that end, the following three examples illustrate how IoT connectivity using LPWAN networks like LoRaWAN is improving public safety, conserving resources, and providing other unprecedented benefits by enabling businesses to do far more than they ever could.
Smart buildings and campuses – improving air quality
Smog, wildfires and other sources of pollution create unhealthy air that impacts health. Recent research by the American Lung Association found that 40% of the country lives in areas with failing grades of particle pollution or ozone. But poor air quality can extend to inside buildings and campuses too. For example, the pandemic taught us the importance of proper ventilation and good indoor air quality.  Sensor monitoring can help in both environments, not only giving states and municipalities an easy way to monitor environmental safety conditions like wildfire smoke or other air pollution, but enabling building owners to monitor indoor air quality.
Indoor air quality (IAQ) monitoring aims to measure and reduce pollutants indoors for the health and comfort of a building's occupants, to ensure proper ventilation, air processing and filtration. Using sensors to monitor IAQ in smart building and campus environments helps to identify and reduce air pollution, viruses, and contamination that cause occupants discomfort and respiratory issues.
When deployed, IoT sensors provide building managers temperature, humidity, and CO2 level data. In the event a potential danger is detected, managers can execute remote commands and alarms to alert anyone in the building. The sensors also help to gather data to optimize heat or air conditioning usage, giving building owners the added benefit of saving energy costs.
To effectively monitor air quality, IoT devices require network connectivity to share data. To do that, their signals need to be able to pass through building materials without being blocked, never lose power, and periodically send small data packets. LoRaWaN supports this functionality and communication. Once building owners and operators have the data, they can further analyze it to identify where ventilation needs to be improved or where liabilities exist.
Natural Gas – preventing dangerous leaks
Like CO2 and poor air quality, methane and natural gas leaks are common and potentially an even more dangerous hazard. Outside of building environments, leaks can occur in pipelines and other related infrastructure. Methane leaks in urban areas have been reported to be more than two times higher than EPA estimates, which is why many gas utilities are implementing sensing and alerting systems with valve shut-off capabilities to provide more visibility and improve public safety wherever possible.
With sensors spread throughout all their infrastructure, gas utilities can gain complete awareness and control of their gas distribution systems, including automating the secure shutdown of single or multiple valves. In the past, natural gas utilities were unaware of leaks until long after they occurred, at which point most damage was already done.
These automated systems that detect hazards and shut off the flow of gas improve safety and reduce the risk of life-threatening incidents for residential and commercial building owners. Their connectivity needs to always work and communicate across long distances due to the spread-out nature of infrastructure. Additionally, using LoRaWAN to connect these sensors opens the possibility of obtaining additional property management sensor data to prevent things like water leaks, rodents, HVAC malfunctions, and more.
Water Utilities – conserving a resource that is becoming scarce
As we have seen in recent years, droughts are becoming far more common. Municipalities, water utilities, and residents must work together to conserve and distribute water.
Smart water metering in residential and commercial properties allows water utilities to measure trends in water usage wherever it is delivered without manual intervention. IHS Markit forecasts that almost 50 million smart water meters will ship globally in 2023, roughly four times more than in 2017.
Advanced Metering Infrastructure (AMI) is not limited to Automatic Meter Reading (AMR), which allows utilities to bill customers directly based on their usage data. The data collected can also help reduce water loss through improved leak detection, streamline billing through enhanced water flow monitoring, and implement new rate structures to incentivize water conservation among customers. Additionally, the two-way communication between utilities and their metering devices can improve infrastructure diagnostics, provide advanced data analytics, and enhance field operations – all while giving tenants more detailed information about water consumption.
Perhaps most beneficial for water utilities, the wireless communication networks deployed by modern AMI systems are ideal for supporting multiple water metering and management applications. Establishing a shared LoRaWAN network infrastructure allows municipalities to support a wide range of commercial and citizen-facing applications beyond just water AMI.
Why LoRaWAN
For large-scale IoT deployments with relatively low data payloads that seldom require low latency — such as water metering and infrastructure monitoring – LoRaWAN has proven to be a cost-effective new technology investment and long-term replacement option for legacy systems. For critical infrastructure and essential enterprise IoT projects, LoRaWAN remains the leading choice given its open standards, propagation characteristics, extended end-device battery life, ease of deployment, and low cost.
Since its inception, LoRaWAN has been designed to connect low-cost, battery-operated sensors over long distances wirelessly. Once established, a LoRaWAN network is designed to support the broader set of resource conservation and sustainability initiatives prioritized at municipal levels across the country and worldwide today. Additionally, LoRaWAN's open standards mean that end users can deploy ever-growing LoRaWAN-enabled devices on the network, offering more flexibility in deployment and more devices that function with the network compared to proprietary connectivity solutions.
As businesses and municipalities consider how data can be used to optimize their operations and services, they must also consider the networks on which IoT devices and their data depend. With LoRaWAN, organizations across industries can realize the cost, safety and resource conservation benefits of the Internet of Things.
Featured Image Credit:
Source link