Tech
Why Connected CX is Essential for Building a Seamless Customer Journey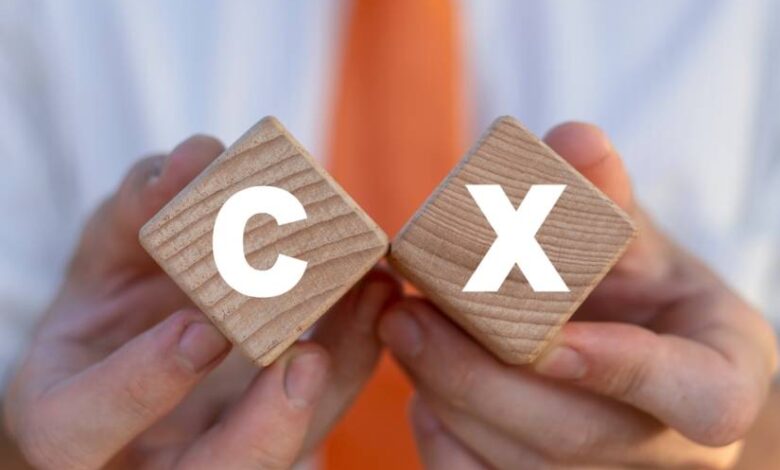 The interaction between customers and businesses has increased exponentially with higher communication channel diversity across multiple touchpoints. McKinsey reports 94% of companies surveyed claim to positively experience the new omnichannel sales model in comparison to the sales model they used before. It is common knowledge that customer experiences (CX) determine a company's ability to pull ahead of the competition. But for CX to become compelling and advantageous, it must incorporate connected experiences that foster lasting relationships and loyalty.
Connected CX consumes data generated from automated systems and intelligent technologies to deliver gratifying services adaptable to changing tastes and demands. Due to these favorable outcomes, connected CX satisfies customers by meeting their needs and expectations through personalized and curated offerings at any point. The cumulative effect of it translates into a customer's effortless buying journey that enhances business conversions, loyalty, and bottom-line growth. Providing an effortless and friction-free customer journey has become so vital that lagging behind will prove costly for any business.
Do we know why organizations that offer connected CX have a higher capability to meet customers' evolving needs and build long-term relationships?
Consistency Builds Trust:
A business must coordinate each customer touchpoint along the customer journey and align its efforts across all interaction channels. For instance, if a marketing strategy emphasizes a hassle-free return policy, but an unfamiliar in-store associate creates problems for the customer, the customer may not return. Consistency in customer service across a brand's relationship with a customer is essential in ensuring satisfaction, building trust, and loyalty, thereby preventing customers from seeking other options.
Customers who receive exceptional service and positive experiences throughout their interaction with a brand will come to anticipate the same level of service and experiences in the future. Conversely, customers encountering poor service with a business will likely form negative assumptions that may lead to losing future business opportunities. Simply put, consistency in customer interactions translates into repeated purchases. Even a single negative experience can cause customers to move on to other brands. Providing customers with a consistent experience every time is the key to achieving long-term success.
Convenience Facilitates Switching Between Channels:
Offering multiple channels to interact with customers is the norm now as it fits perfectly with modern consumer behavior. Moreover, customers who engage with a business through various digital touchpoints are more likely to convert and become repeat customers. An omnichannel experience enables customers to interact with a company, enabling them to switch between multiple channels as part of a seamless customer journey.
Marketing, sales, customer support, and in-store experiences are coordinated, allowing customers to easily transition from one touchpoint to another to complete their purchase. For example, a customer browsing a social media channel finds an ad for a fashion retail store and discovers a pair of shoes they love. After clicking the ad, they land on the store's social media handle, obtain more information about the shoes, and read customer reviews. Next, they navigate to the store's website to place an order, but their size is out of stock.
They use the live chat widget to ask an agent when their size will be available again. The agent informs them that their size is currently in stock at the customer's nearest store. The agent reserves the shoes for the customer, and the customer goes to the store the following day to make the purchase. The convenience of a connected CX can help companies build robust customer relationships, drive revenue growth, and improve operational efficiency.
Personalization Makes Customers Feel Valued:
Personalization is the cardinal element for brands nurturing customer relationships in today's hyper-connected, competitive landscape. Companies rely on data integration across multiple channels and platforms to achieve personalization and create a holistic view of each customer. Businesses must collect, integrate, and analyze data from various sources, such as customer interactions, purchase history, and social media activity. As new channels and touchpoints emerge, they must adapt quickly and ensure that the CX remains tailored and personalized.
Customers who feel like a company comprehends and values their unique needs are likelier to become repeat customers. One way to provide a customized customer experience and reward loyal clients is by offering personalized recommendations and promotions based on their purchasing history. By analyzing customer data and employing machine learning algorithms, businesses offer suggestions that cater to the interests and needs of individual customers, making them feel that the brand puts effort into creating a tailored experience just for them.
The effect is a connection and trust between the customer and the business. By providing personalized recommendations, companies can create a more relevant and enjoyable experience for the customer, making customers feel valued and appreciated.
Efficiency Speeds up Engagement:
In the ever-evolving landscape of consumer behavior and habits, providing efficiency and speed while engaging the customers is critical to meeting expectations and satisfying and retaining customers. It's essential to provide the efficiency of real-time engagement opportunities like live chats for convenience and immediate feedback. Brands that respond slowly risk losing customers who value efficient issue resolution. The fewer steps required to make a purchase, the less time customers spend, leading to higher satisfaction with the brand.
Failing to optimize efficiency in customer experiences can drive customers to competitors' websites. When companies engage their customers with a proactive approach by offering complete assistance that addresses specific needs through proper communication and collaboration, it results in effective and personalized interactions. Efficient CX connects with customers to cater to their needs and even goes beyond to cater to their latent needs. Another focus area for efficient customer service offerings is securing customers from cybersecurity threats such as data breaches, identity theft, and ransomware attacks.
Companies must invest in robust security measures to mitigate these risks and ensure their data collection and storage practices comply with relevant regulations and compliance requirements.
Loyalty Leads to Increased Profitability:
Customer loyalty is a critical component of maximizing profitability for businesses. According to Forrest Research, acquiring new customers is five times more expensive than keeping existing ones. Therefore, a company that sells more products to repeat customers will ultimately have higher profits. It is essential to promote customer loyalty because gaining new customers at the expense of old ones is not a sustainable approach in competitive industries.
Measuring customer loyalty is straightforward and can be tracked by monitoring the number of customers who stop doing business with a company. The Gartner Group reported that 80% of future revenue would come from 20% of existing customers. Even when businesses launch new marketing campaigns, they are more likely to sell products to existing customers than new prospects. Building customer loyalty means prioritizing customer satisfaction over short-term sales numbers.
Selling a product that causes customer loss may result in record profits, but it will ultimately decrease the organization's earning potential. Customer loyalty increases profitability by encouraging repeat business, reducing operating costs, establishing a reasonable price premium, and generating referrals. To summarize, promoting customer loyalty is essential for any business that wants to maximize profitability, and it is more cost-effective than acquiring new customers.
Connected CX Nurtures a Flawless Purchase Journey in Fulfilling Customer Delight:
As connected CX creates a consistent and engaging customer journey across all touchpoints, it eases the buying process navigation without disruptions or complications. This results in higher satisfaction rates, repeat purchases, and increased conversions. Customers on a smooth buying trail are likely to complete their purchases. Additionally, it saves costs as customers with effortless buying journeys are less likely to need assistance.
Customers with positive experiences remain loyal, and an effortless customer journey goes a long way in delivering customer delight. A connected CX-driven customer journey not only improves the user experience but also contributes to reduced support costs and increased efficiency for the brand. Companies that prioritize these elements will be able to provide a superior customer experience that sets them apart from their peers.
Featured Image Credit: Provided by the Author; Shutterstock; Thank you!
Source link