Music
New Artist Spotlight: Mel Monaco and her Band Close out the Summer With 'Love Tides'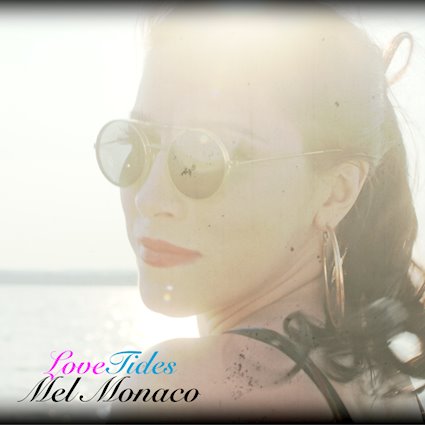 Mel Monaco may be new to the likes of YEDM readers, but her smooth, effortless form of jazz pop has been lighting up the airwaves and stages in her native Ontario for nearly a decade. With a bell-clear, pitch perfect voice reminiscent of Ella Fitzgerald, a virtuosic knowledge of jazz guitar and piano, and a fun, pop-tinged songwriting style, Monaco is much-loved both for her music and performances in her part of the world, and now with her latest single, the catchy and radio-ready "Love Tides," it seems she'll be exploring new waters soon.
Monaco's goal over ten years ago was to release five albums before the age of 30, which she did plus one. Now with six lounge jazz albums, a handful of singles and a number of covers under her belt, it appears that Monaco has switched gears for "Love Tides." Normally entrenched in jazz and soul with her popular originals like "Witch Sometimes," "Better Not Bitter" and the commemorative "30 What," this new song has more pop added to it than previous work. It seems now that Monaco has met her goal, she's happy to play with other genres and it definitely pays off here.
"Love Tides" not only opens with a snappy disco house beat and a funky synth but also with the first vocals rapped by Monaco. It's likely that her fans were shocked by this change, but the song is just too much of a groove not to be into it immediately. Released as an applause round and love letter to the beautiful summers in the St. Catherines/Niagara area of southern Ontario where Monaco and her band call home, it's impossible not to call this track a feelgood hit. Not to mention it's so technically polished that despite the beat and groove of the track, "Love Tides" is almost entirely analog. Monaco works with an amazing band who really stepped up with her vision on this track, making it feel more in the realm of Jamiroquai or P-Funk than the more soulful artists like Bill Withers and Al Green.
If fans needed more proof that "Love Tides" was inspired by the Niagara/Muskoka area, Monaco has also released a video for the song which was filmed on the Hamilton, Ontario area waterfront on a yacht with a number of her bandmates. Given that she's called this song "yacht pop," it seems quite apropos. It also seems like they had a hell of a lot of fun filming it; if the song itself wasn't infectious enough, the chill part vibes in the videos will make fans wish for summer to stay just a little longer.
Fans of Monaco's original soul format shouldn't think of "Love Tides" as a departure from her style but more of a branching out. The already accomplished artist is clearly endlessly creative and diversity comes with that territory. Meanwhile, pop and house fans can now also enjoy this modern funk along with Monaco's beautiful voice and happy spirit. With a song like this, we don't have to abandon summer quite yet.
"Love Tides" can be streamed on Spotify along with the rest of Mel Monaco's discography. Check out her YouTube page to see some of her other performances and creative videos.
Source link