Gambling
Scott Sibella Shown the Door as President of Resorts World
Beleaguered President and CEO of Resorts World Scott Sibella has been unceremoniously fired by Genting Group, owners of the Strip resort that opened in June of 2021.
The stated reason for Sibella's departure? Resorts World said, "This action comes after the company was recently made aware that Mr. Sibella violated company policies and the terms of his employment." They aren't even on a first name basis after this much time? Yikes! Also, the use of "recently" is absolutely adorable.
Sibella's replacement at President and CEO, we assume temporarily, is Resorts World's Chief Financial Officer, Peter LaVoie.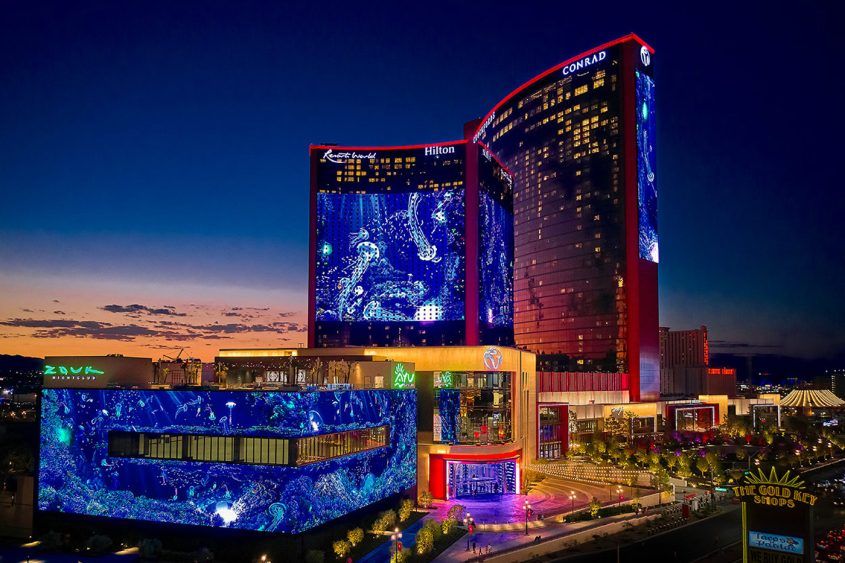 Sibella's firing is happening in the middle of a federal investigation into allegations "current and former Las Vegas hotel employees used casino assets to pay gambling debts and provided confidential customer data to an illegal gambling ring that operated for almost two decades."
Sibella was also involved in an investigation about a felon allegedly being involved with one of the resort's restaurants. Investigators determined the allegations were unfounded.
These public embarrassments have plagued Sibella, Resorts World and Genting Group long enough, apparently. Where there's smoke, there's a firing. If that isn't included in future collections of sassy business quotes, we will be very disappointed.
Genting, out of Malaysia, has been hands-off with Sibella's dealings with regulators.
The company was silent about a recent high profile kerfuffle involving inappropriate messages on Resorts World's massive video screen.
The company has also not commented on rumors we've shared the resort is losing its biggest nightlife names, including Tiesto, and key nightlife staff to Fontainebleau.
It seems the illegal bookmaking scandal was the straw that broke the camel's back for Genting, but it's also possible Genting isn't thrilled with the financial results at Resorts World.
The future for Sibella, a longtime industry veteran with many industry friends, is uncertain. We imagine he's already on the phone with his pal Bill McBeath, the former President of Cosmopolitan, who's now a consultant for Rio.
The Las Vegas casino industry has a long history of ignominious exits, short pauses to lick wounds and returns to high-profile positions. Example: The guy who ran the disastrous Kaos at Palms is the same guy in charge of nightlife at Resorts World. We are not making this up.
Las Vegas was built on short memories.
Las Vegas doesn't have much quality journalism, so we expect additional layers of Sibella's buzzed-about activity at Resorts World won't be reported. It's all fairly moot now, although his departure from Resorts World doesn't mean the federal investigation stops.
We trust Sibella has a golden parachute built into his contract, and even if the circumstances of his firing nix that, his time as president of Resorts World has been exceedingly lucrative, we hear. A resort president leaves his or her fingerprints on every deal with every vendor, construction and restaurant partner, every aspect of the business.
To his credit, Sibella opened a $4.3 billion resort on the Las Vegas Strip, when many thought it couldn't be done. Resorts World sits on the bones of the failed Echelon project, the former site of the iconic Stardust.
Resorts World is stunning and underrated.
It will be interesting to watch what, if any, changes might come following Sibella's reign. The resort is entering what could be its most challenging period yet—the opening of Fontainebleau. Fontainebleau is bringing 4,000 rooms online by the end of the year, and will be trying to cherry-pick high rollers from other resorts on The Strip, including Resorts World. Hold on tight, it's going to be a bumpy ride.
A major key to success at Resorts World: Loosen up those damn slots. The only slots tighter are at the airport.
Source link