Nature
The Indigenous rocketeer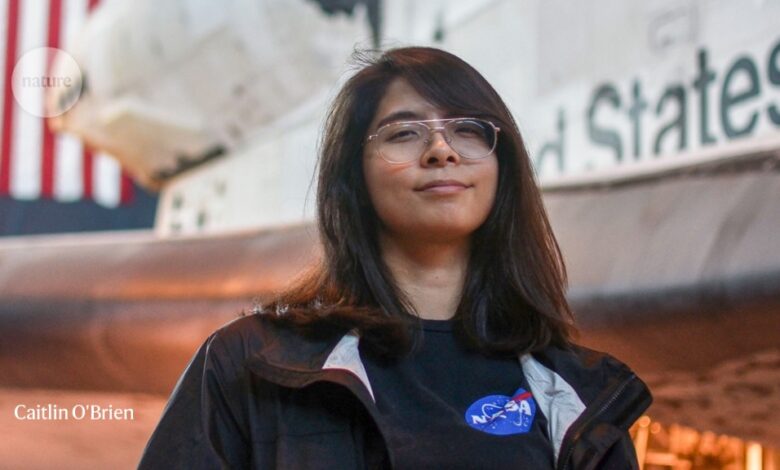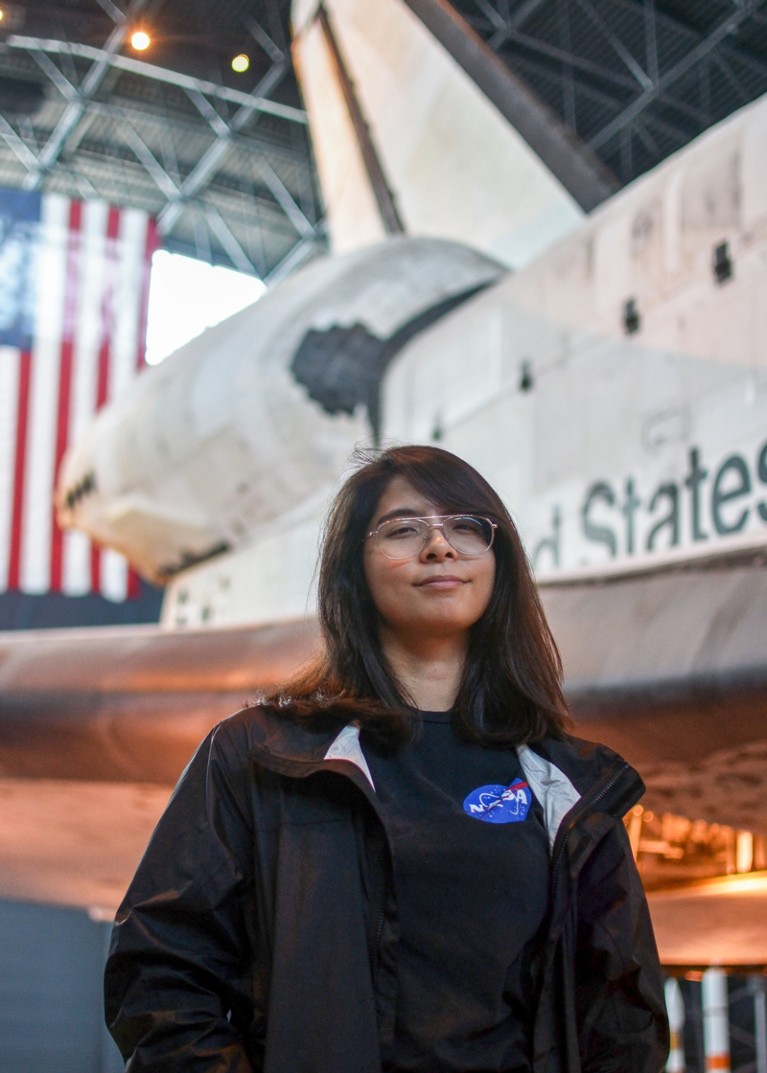 Nicole McGaa's childhood was full of activities that showcased her handiness: from repairing cars in her parents' garage to building boats by the Ohio River. Born in Minneapolis, Minnesota, and growing up in Pittsburgh, Pennsylvania, with a chemical-engineer father and a chemist mother, McGaa enjoyed early childhood experiences, such as stargazing in a forest, that ignited her love for space and engineering. McGaa, who is Oglala Lakota, is entering her fourth year of undergraduate studies in aeronautics and astronautics at the Massachusetts Institute of Technology (MIT) in Cambridge. In April, she led MIT's all-Indigenous rocket team to the 2023 First Nations Launch National Rocket Competition, an annual contest organized by NASA. The competition, held in Kenosha, Wisconsin, provides a platform for Native American students from universities across the United States and Canada to demonstrate their engineering skills through rockets that use high-powered motors. McGaa tells Nature about how she and her team incorporated Indigenous values into their work, why they smudged their rocket before launching it into the skies and her dreams to help astronauts to stay healthy in space.
Tell us how the MIT First Nations Launch team came about.
Last autumn, we heard about the First Nations Launch (FNL) for students from Indigenous communities. One afternoon, I met with two graduate students – Maranda Cherry, who is Métis and a master's student, and Alvin Harvey, who is Diné and a fourth-year PhD student in aeronautics and astronautics – in MIT's Native American Students Association. I told them about the rocket competition, but we needed at least three students to start a team. They agreed to join me and suggested that — although I was the youngest student among them — I become the captain. I was excited, and I accepted. Soon, the team grew from three members to eight, including four first-year students and one graduate adviser, to become a first-of-its kind Indigenous rocket team at MIT.
How did designing the rocket go?
The FNL competition has three levels: Gateway, Moon and Mars, each with its own unique set of engineering challenges. We entered the toughest engineering challenge, the Mars level. We had to design, test and build all the structural components of our rocket, such as the nose cone, body, fins and couplers, from raw materials in house. We also had to build a rocket that could reach a height between 1,070 and 1,200 metres. We built a lightweight rocket using materials such as carbon fire and fibreglass to reduce the weight. It was about 3 metres tall, and the build sessions took months.
Our team operates in a unique way. We have a distributed leadership structure that prioritizes relationship building and taking care of each other. Even during intense periods and crunch weeks, we created a culture of community in which people felt supported and free to declare their other commitments, so that their teammates could accomodate them. We bring snacks to writing sessions, and sometimes go out together to get brunch during the day.
Our rocket was named MIT Doya. Doya means 'beaver' in the Cherokee language; the name was suggested by team member Hailey Polson, who is from that nation. After the rocket was completed, we performed a smudging ceremony, a blessing and purification ritual that typically involves burning sage and which is an important cultural practice for us, by Lake Michigan before the competition. At the contest in April, we successfully blasted our rocket into the sky, and it reached a height of 1,290 metres. We won second place in the competition.
What does the smudging ceremony and building the rocket mean to the team?
The smudging ceremony signifies sending the rocket to the sky with good intentions and the smell of sage. The rocket, propelled by flames, is visiting Father Sky. Everyone on the team comes from different Indigenous tribes and nations. But this ceremony is deeply rooted in our Indigenous identity. For us, having an Indigenous team is not just about building rockets for the sake of it. It will have a lasting impact on Indigenous students at MIT.
How did it feel to see the MIT Doya fly?
It was breathtaking. We were drenched in rain and sleep-deprived, but being with our rocket as it travelled up to greet the grey morning sky was a moment of warmth. We invested hours into the care and creation of our rocket — and I felt so proud to see that work give it the foundation it needed to complete that great feat and represent our school and peoples.In what other ways did you blend Indigenous values into your engineering?To me, an Indigenous perspective is one that is based in intentionality and community, especially when considering space-flight applications. So, for example, I built the rocket with respect and with a purpose that was rooted in the concept of furthering my team's understanding of flight principles so that we could become more skilled engineers. That meant taking the time to consider alternatives, and to include everyone's opinion in technical design choices. I wanted to allow the younger members to make mistakes, as long as we were all learning. Efficiency was inherent in our design: we minimized the material used, and our rocket was low weight. Such efficiency is a feature of care and avoiding excess — key Indigenous principles.
Our project and others like it will set a precedent at MIT that will help Indigenous students to bridge their identity with their engineering aspirations and career goals. I encourage other Indigenous students to be brave, approach your projects with courage and try incorporating your identity and values into your work.
What hurdles do you face as an Indigenous student?
There are few Indigenous students at MIT. This means that it's hard to find mentors and people that can understand and relate to your background and cultural values. People feel uncomfortable when you speak about the specific needs of Indigenous students; it's as if they don't want to hear it. And, until 2021, MIT had no Indigenous faculty members. So, there's almost no one to speak for us. This places a crushing responsibility on us as students to advocate for ourselves and by ourselves. It feels exhausting and lonely, but I am proud to be here. I want to continue to inspire and forge pathways for Indigenous students at MIT.
What are your career aspirations?
I am currently fascinated by space medicine, or bioastronautics, a field of aerospace focused on medical care for astronauts. Astronauts do risky, incredibly important work under extreme conditions. I want to be the one who's providing them with care and medical solutions to make sure that they stay healthy in space. After completing my undergraduate degree, I hope to get a medical degree and a PhD, and one day become a flight surgeon, a physician who treats pilots and astronauts.
This interview has been edited for length and clarity.
Source link